4 min read
Learning with Elf on the Shelf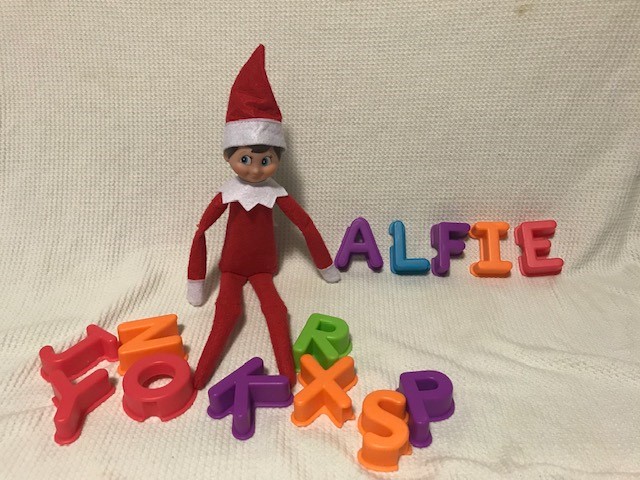 It's the first week of December, and you're probably still settling back into your work routine. Just when you think you have it all together, you hear a little voice in the next room shout at 6 a.m., "Mom, Snowflake didn't move!"
You guessed it! Elf on the Shelf season is back in full swing. Before you find yourself panicking to invent a reason Snowflake didn't find a new spot, rest assured that you are not alone. This season we've got your guide to creating elf magic that will keep your youngsters learning, growing, and having fun all season long.
Read the Book
Skills: Reading and listening comprehension
Each Elf on the Shelf comes with a book that explains the tradition, as well as how to treat the elf and what to do to prepare for Christmas. On the first day, take the time to introduce your elf, give it a name, and learn about why it is in your home. If your elf is a returning visitor, it's still important to read the book and refresh your little one's memory of the importance of good behavior during the next few weeks.
Reading to your children is one of the best ways to stimulate reading and listening comprehension skills at an early age. When you are finished reading the story, ask your children about the book and what they learned.
Start a Christmas Countdown
Skill: Math and number recognition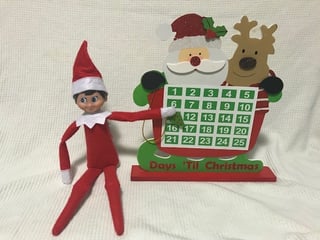 Kids love seeing the days dwindle until Christmas. Marking the days on a calendar helps them to see and understand the number of days until Santa arrives. It also helps to eliminate the inevitable, repeatable question, "When is Santa coming?"
You can purchase a small calendar at a major retailer or make one yourself. Have your children count from the beginning of December to the current date. You may find that by Christmas, your kids can count to 25 (if they don't already).
Spell Your Name
Skills: Spelling, letter recognition, and word recognition
To explain this magical moment, allow me to share a personal story. Around age 4, my daughter wanted to know how to spell E-V-E-R-Y-T-H-I-N-G. She had recently learned to spell her name, so I used this to my advantage.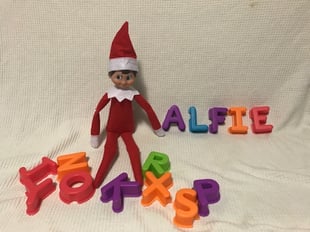 Our elf, Alfie, arrived with letters and spelled his name. He also brought the letters for my daughter's name, along with a few extras. When my daughter found him, she immediately began sorting through the letters to spell her name.
Once she was done, she was so thrilled that she continued working with the letters until she spelled Alfie. She had recognized how the elf's name was spelled, mixed up the letters, and arranged them herself.
Not all children will be able to spell out their names alone, but this gift from the elf will present a prime opportunity to work with your child. My youngest recognized most letters and felt so excited to see her name spelled out for her. We practiced saying the letters in order so that she could get used to spelling her name aloud.
Write a Letter to Santa
Skills: Motor development and writing
If your children do not write letters to Santa yet, work together to write one. Use the opportunity to help your children really reflect on the items they want Santa to bring.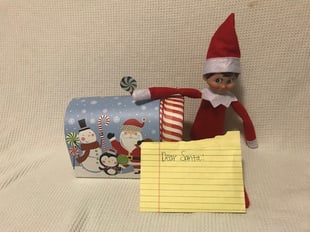 Afterward, put your letters in a place where your elf can easily find and deliver them to the North Pole. You can purchase a cardboard mailbox at major retailers and craft stores, or you can place letters in your home mailbox. You may even consider a letter or a small gift from Santa in return. Priceless expressions are almost a guarantee.
Make "Christmas Cookies"
Skills: Motor and sensory development
If you're brave and let your children play with any type of craft dough, this one is for you. Kids love slime, kinetic sand, dough, and basically anything else that results in a crazy mess. The bonus for you is that these activities keep kids busy long enough to make some coffee or start breakfast.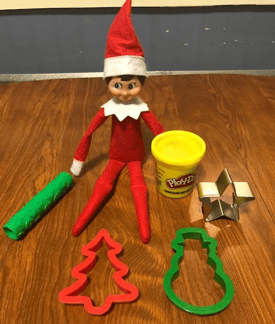 First, set your elf up with a jar of Play-doh or other craft dough, a rolling pin, and some cookie cutters. Then, have your children form shapes in the dough. Encourage them use the cookie cutters to create shapes as well. Doing so is a great way for little ones to practice motor development and recognize how shapes create objects.
Working with the dough will also elicit your childrens' sense of touch. The consistency of dough is perfect for sensory development.
Mom tip: If you're worried about the mess, take a 9x13 baking pan and place the dough inside. That typically keeps most of the mess contained.
Figuring out what to do with your Elf on the Shelf can take some time, but it doesn't have to be stressful or costly. Most kids love engaging with the elf, so have fun and be creative. These activities scratch only the surface of the magical, educational opportunities that await this holiday season.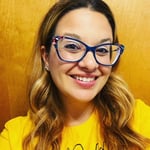 Nicole Thompson is a contributing writer and editor to the Lincoln Learning blog. She brings more than a decade of experience in education, curriculum, and communications to her blogs. She has a Bachelor of Arts in Communications and a Master of Science in Instructional Leadership, with certifications in secondary English and Communications. Nicole is married with four children and has a spunky golden retriever named Cinder and a rescue dog named Annie Banannie.