With virtual and remote learning becoming more common than ever before, snow days might look a bit different. Regardless of whether your kids still get a day off from school when it snows or they turn to their online lessons, snow days aren't complete without some hot chocolate and a cheesy holiday movie.
To fill the rest of the day, here are some free and low-cost activities to keep your children learning, engaging, and having fun on snow days—or any day!
Paper Snowflakes
Making paper snowflakes has been a traditional pastime in many homes. If you didn't make paper snowflakes, did winter really happen?
You can create your own paper snowflakes with a plain piece of paper and a pair of scissors. Simply have your children fold the paper several times and then supervise as they cut the design any way they like. For a more guided approach, use our Paper Snowflakes Worksheet to create a particular snowflake type.
When you're finished, hang them up throughout your home, using blue fun-tack or clear tape. Creating paper snowflakes is the perfect way to bring the snow day inside to your kids, using materials you already have at home.
Parent Tip: Use shades of white and blue paper to make your snowflakes more colorful. Use glue and glitter (if you dare) to add some shimmer to the snowflakes.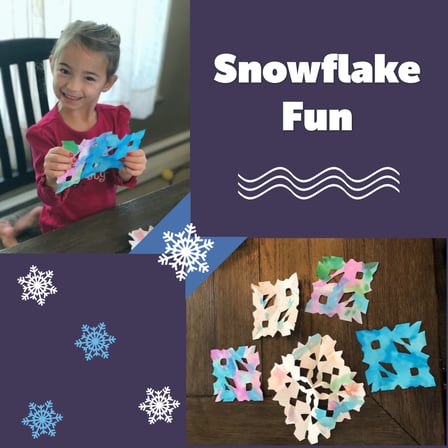 Edible Snowflakes
Catching that first snowflake on your tongue each season always brings a thrill. Why not take the tasty winter wonderland indoors? Our Edible Snowflakes Activity is perfect for kids who like to bake. You probably have most, if not all, of the ingredients in your baking cupboard already.
Here's what you'll need: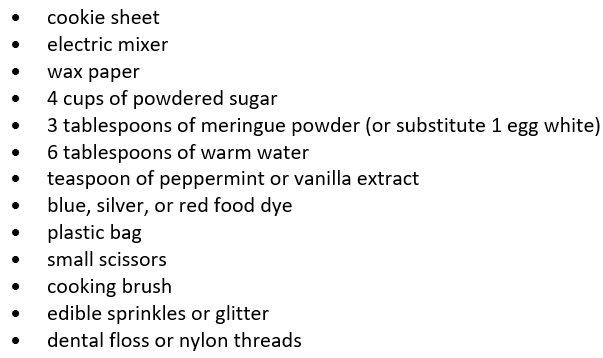 The activity practices math and motor skills. When you're finished, you can eat some snowflakes and string the others to decorate the house. They melt in your mouth, not all over your house.
Evan-Moor Gratitude Giveaway
While your edible snowflakes are drying, check out these hands-on, educational activities by downloading the Evan-Moor Gratitude Giveaway PDF. It's filled with fun, age-appropriate holiday activities for children in grades Pre-K to 5, and, best of all, it's completely free through December 31, 2020. All you need is a valid email address. These worksheets make the perfect indoor screen-time break. They are educational, yet easy and enjoyable for elementary children. Just put on some holiday music and grab the scissors, glue, and crayons.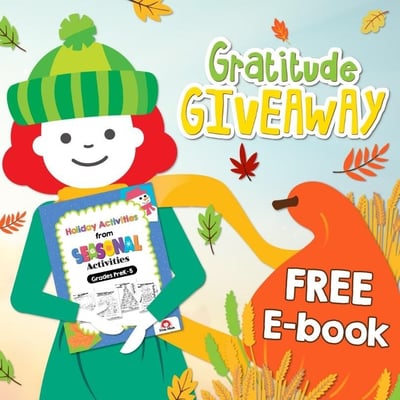 Making snowmen and snow angels, sled riding, and throwing snowballs are staples of outdoor snow-day fun. If you can't get outside, use these activities to bring the snow, and fun, indoors.
Did you try any of these activities? Leave a comment below to share your favorite or post pictures of your results on our social media pages.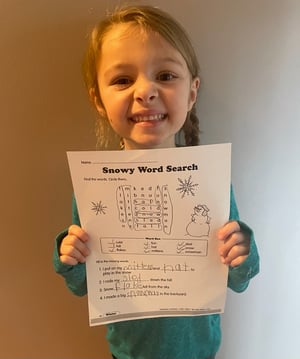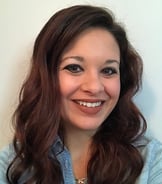 Nicole Thompson is the Sales Support Specialist for Lincoln Learning Solutions. She has worked for the company for seven years, spending her first year in instruction and six years working in the curriculum department. Nicole has a Bachelor of Arts in Communications and a Master of Science in Instructional Leadership, with certifications in English and Communications. Nicole is married with three children and has a spunky golden retriever named Cinder. She sings at local churches and volunteers for the Butler County Humane Society, writing animal biographies and social media posts, and working fundraising events.