The Lincoln Empowered™ curriculum by Lincoln Learning Solutions is developed using a "backward design" approach. This is a fancy way of saying we build our content from the standards up.
Through this process, our team of subject matter experts ensure that respective content is aligned with the Common Core State Standards in Mathematics and English Language Arts. Our SMEs also use the backward design approach in other subject areas to ensure our content meets the highest standards, including NGSS (Next Generation Science), Social Studies C3, NCAS (National Core Arts Standards), CCTC (Common Career Technical Core), SHAPE (Physical Education), NHES (Health), ACTFL (World Languages), NSFTS (National Standards for Family and Consumer Sciences), and CSTA-ISTE (Computer Technology).
Our content is scaffolded both vertically and horizontally, and it offers ample opportunities for student practice. Students are evaluated through a mix of ungraded self-assessments, formative auto-graded and teacher-graded assessments, and summative assessments.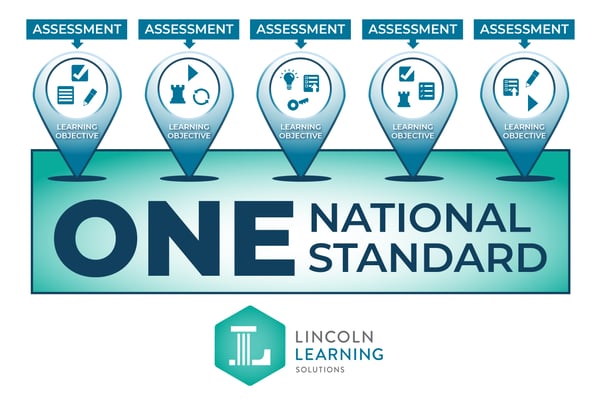 The multimodal approach of Empowered allows students to decide for themselves which learning pathways are most effective. If comprehending the reading section of a lesson proves challenging, students can explore corresponding videos or games to reinforce their understanding. Best of all, the flexibility of our curriculum permits content from other grades to be pulled in for students who crave external challenges or need additional support.
With Empowered, students can extend their learning to the real world or to a higher level, or they can gain additional practice and support. Furthermore, students stay engaged with our curriculum as a result of our embedded games, videos, and interactives.
We pride ourselves on the rigor of our content and our standards-aligned assessment questions from in-house question banks and from validated Certica Solutions question banks.
Our backward content design would not be possible without the unique and diverse group of people who make up the Lincoln Learning Solutions family. Our team includes people from all walks of life who specialize in a wide range of fields and skills. We approach problem solving by bringing these unique minds together to find creative, meaningful solutions for clients.
To learn more about our organization, products, and services please visit our website.