A Beaver teen gained a wealth of business and entrepreneurial insight over the summer after attending the Pennsylvania Free Enterprise Week.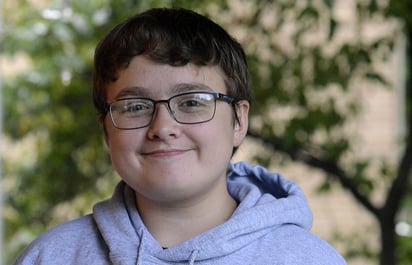 Lincoln Learning Solutions sponsored Benjamin Kruczek with the opportunity to attend PFEW, a summer educational camp that provides incoming high school juniors and seniors a chance to see what it is like to run their own business. The program is presented by the Foundation for Free Enterprise Education and hosted at Lycoming College and Pennsylvania College of Technology in Williamsport.
Over the course of a week, Ben lived on a college campus with students from around the state. Students formed imaginary management teams and together learned first-hand the principles of free enterprise, career awareness and acquisition, and career retention. Their task was to turn their start-up company into a financial success by developing their own marketing strategies, website design, and in essence, making all of the decisions that are demanded of real life company executives.
"I learned a crazy amount of new knowledge, socially and business related," Ben said.
Two years ago Ben, who suffers from anxiety, was so paralyzed by fear, he did not want to leave his house for two weeks. Fast forward two years later. Ben traveled hours from home and family to attend the program and forged new friendships.
"I still am an anxious person, and I have very little confidence. However, between the motivational speakers and the many new friends I have made, I feel like a new person," Ben said.
Ben requested to meet with George Pacinda, Vice President of Philanthropy at Lincoln Learning Solutions, to personally thank him and talk about all of his experiences at PFEW.
"Lincoln Learning Solutions has sponsored students from the Beaver area for the past several years, and I have received a thank you letters from all of them. This is the first time a student asked to meet with me," Pacinda said.
The son of Dr. Michael and Allison Kruczek of Beaver, Ben is an 11th-grader at Quigley Catholic High School.