Danyelle Roadman has been an art teacher facilitator at Lincoln Learning Solutions for five years. She teaches a range of K-12 art courses for Lincoln Learning, including Art Appreciation, Arts Alive, Art and Music Exploration, Art 4, and Art 5. Not only is she a valuable member of the instructional team, she also helps with curriculum projects when possible, creates top-notch curriculum and assessments, and writes informative social media blog posts for the organization.
Prior to working at Lincoln Learning, Danyelle was a permanent building substitute teacher at Uniontown High School. She took college art courses during high school at Pratt Institute in New York City, and she earned a bachelor's degree in art education from Seton Hill University. Danyelle recently completed a post-baccalaureate certificate in instructional design and technology.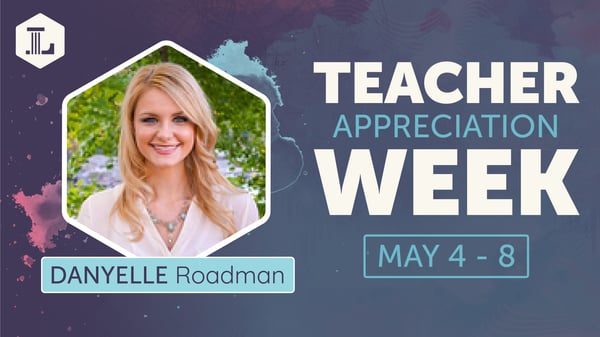 Danyelle says she feels accomplished whenever she can share something helpful or help someone. She tries to keep in mind a few important ideas each day; one is to be present in the moment and focus on one task at a time, and the other is to reflect on things for which she is grateful. She says that learning mindfulness techniques has changed her life in positive ways, and she would highly recommend them to anyone.
Danyelle lives in the Pittsburgh area, and she has a younger brother and supportive parents. She loves to travel, and she likes to explore new places and try new restaurants in her free time. She enjoys reading or watching anything with supernatural or historical themes.
Thank you for all you do, Danyelle!