The Tull Family Theater isn't your ordinary movie theater. With a focus on education, this independent nonprofit in Sewickley is quickly becoming a cultural beacon for area residents.
On Feb. 17, The Tull Family Theater will celebrate its third year of operations. In carrying out its mission to strengthen cultural, educational, and entertainment experiences in the northwest region of Pittsburgh, the theater is also providing experiences to students who may not otherwise have the opportunity for such outings.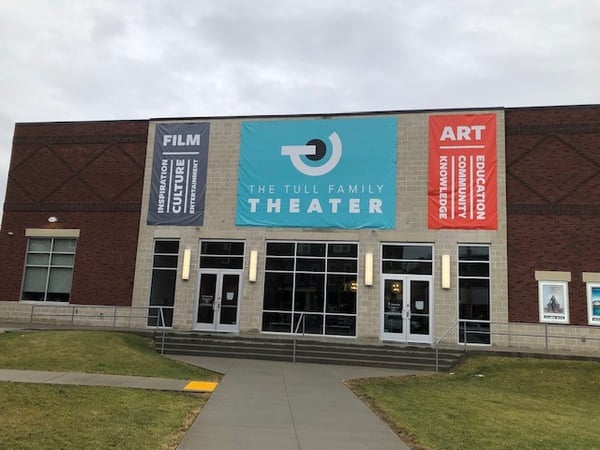 Before opening its doors in 2017, the startup needed funding to support its youth programming. Lincoln Learning Solutions answered that call by providing the theater with a $15,000 grant. With these funds, The Tull Family Theater reached more than 925 children in its first 18 months of operation.
"At that time, Lincoln Learning Solutions wasn't supporting any theater arts outreach programs. We wanted to help ensure that students everywhere had the opportunity for this type of cultural experience," said George Pacinda, Vice President of Philanthropy at Lincoln Leaning Solutions.
As part of its outreach initiatives, The Tull Family Theater offers free, private screenings to groups such as Aliquippa Impact and Mooncrest Neighborhood Programs. Carolina Pais-Barreto Thor, the theater's executive director, said that, in many instances, free tickets are not enough to get these children in the door.
Thor explained that transportation and geography also pose problems. In such cases, the theater uses grant funding to arrange for students and chaperones to get to and from the theater.
"Private shows help these students to focus on the film and learn to conduct themselves appropriately in a social setting," Thor said. "It also gives them the opportunity to see blockbusters the week they open, which allows them to be part of the conversation at school. They get to be part of the hype," she said.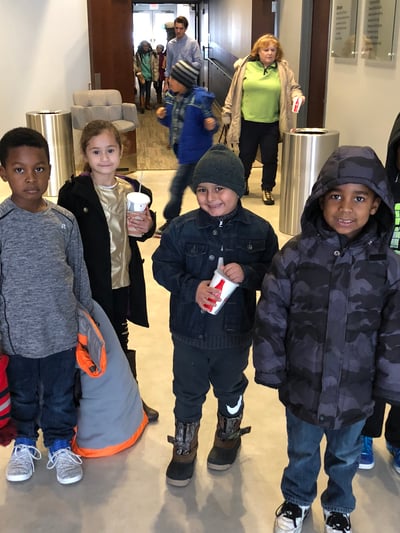 Photo courtesy of The Tull Family Theater
The Tull Family Theater also piloted low-sensory screenings in this region as part of its youth programming. These screening are provided for children with autism or other special needs. During low-sensory screenings, the volume of the film is lowered, the house lights in the theater are dimmed but remain on, and the theater doors remain open. Children who attend these screening are not expected to remain seated for the entire film.
Karen Ferrick-Roman, the theater's director of communications and education, said that parents are excited about and supportive of the low-sensory screenings.
"Parents are over the moon about it," Ferrick-Roman said. "Many times, it is the first time their entire family can come to the theater together."
The theater will be offering low-sensory screenings to the public regularly. Schools and individuals are also able to sponsor low-sensory screenings.
To further support the arts, The Tull Family Theater has also partnered with Lincoln Park Performing Arts Charter School in Midland. The theater hosts the school's film festival, where Lincoln Park students premiere the films they've create in class to family and friends. After the film, students answer questions about their work.
Lincoln Park students also present musical performances before or after various film screenings. Thor explained that these performances help to add depth to these films.
The Tull Family Theater offers a diverse mix of programming, making it a cultural hotspot for the entire community. In addition to feature films, the theater offered Science on Screen® nights last year after being selected to receive a nationwide grant only extended to 37 theaters. These events aimed to promote interest in STEM opportunities.
Each event featured a film followed by an interactive discussion with a specialist. After the screening of Marjorie Prime, a film about an elderly woman who talks to a holographic reproduction of her deceased husband, Alzheimer's expert Dr. Oscar Lopez discussed aging, memory, and ways to keep the mind sharp.
"The theater has definitely impacted the quality of life for seniors in the area," Thor said.
The theater anticipates continuing STEM programming this year, as it grows programming options and develops its nonprofit partnerships.
To learn more about The Tull Family Theater and its outreach programs, or to view upcoming events, films, and showtimes, visit https://www.thetullfamilytheater.org/.