3 min read
Penn State Lincoln Learning Endowed Scholarships Awarded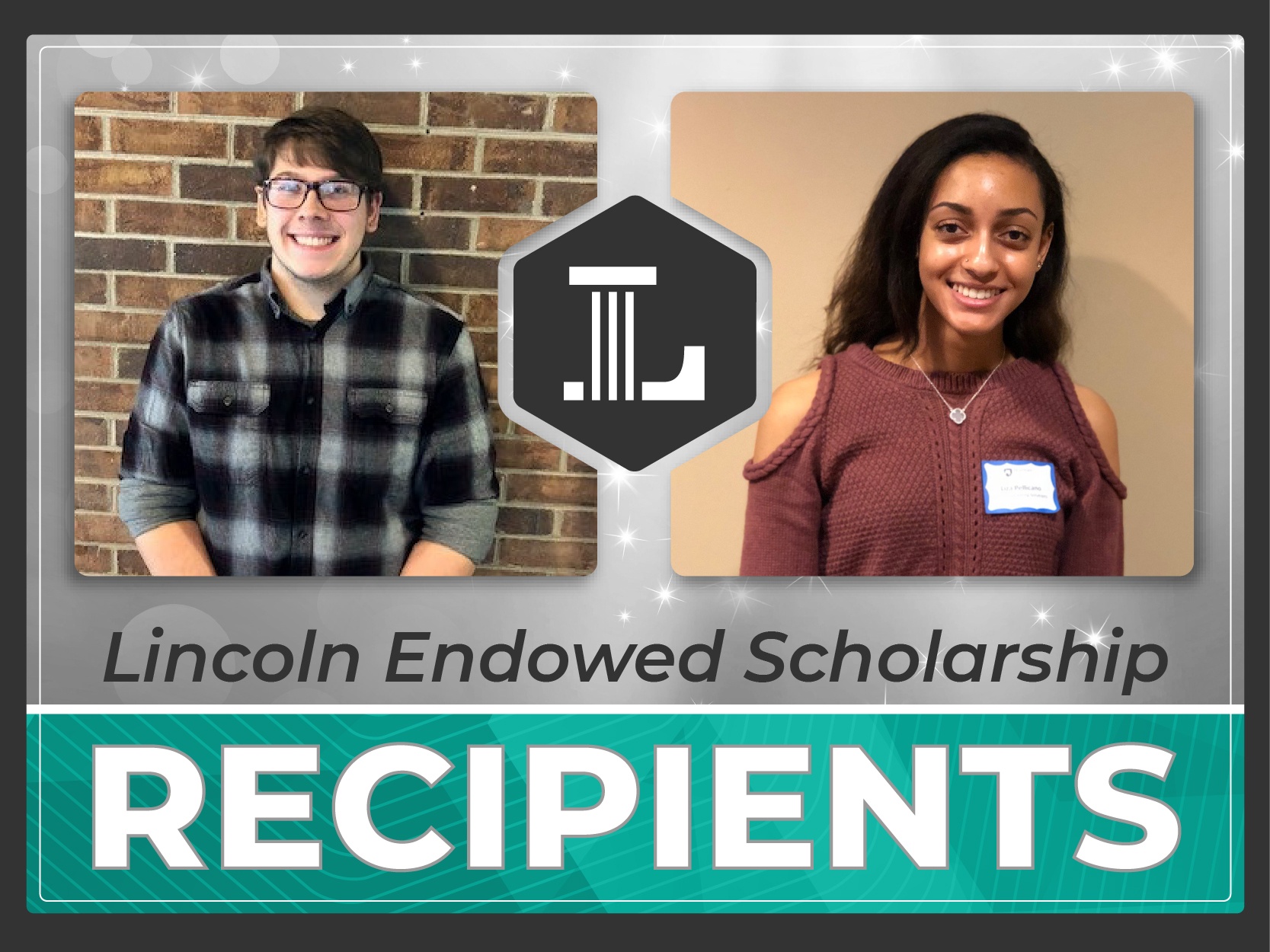 Lincoln Learning Solutions is proud to recognize Liz Pellicano and Aaron Csuy as the first recipients of the Penn State Lincoln Learning Solutions Endowed Scholarship.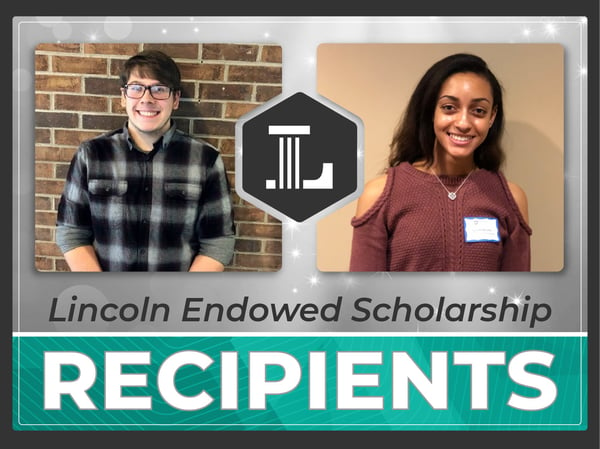 Each Penn State Beaver student received a scholarship of $1,895, which is renewable for two years, providing the student maintains his or her GPA. To create the scholarship, Lincoln Learning Solutions granted Penn State Beaver a gift of $50,000, payable over a five-year span. The university matched the gift, creating scholarship opportunities to support students in STEM programming at Penn State Beaver and recognize their hard work and academic success.
Liz, a native of Las Vegas, Nevada, graduated from Spring Valley High School in 2017. She is a first-semester sophomore working toward her bachelor's degree in psychology. Later, she plans to pursue a second degree through Penn State's nursing program.
Aaron is a 2016 graduate of New Brighton Area High School. Currently in his sophomore year, Aaron is working toward a bachelor's degree in criminal justice and plans to pursue a career in law enforcement after completing the police academy. He hopes to continue his education to become a paramedic or EMT.
Both students said they are grateful for the scholarship, as it is helping to defray the cost of tuition.
Daniel Pinchot, Penn State Beaver's director of enrollment, explained that students are not required to submit a scholarship application prior to enrollment. Rather, Pinchot said that scholarships are often based on students' academic records before they enter the university. Once they accept, they are matched with a scholarship to meet their needs.
"We try to take the barriers out of the scholarship-awarding process," Pinchot said, "and approximately 70 percent of our students receive a scholarship."
Neither Liz nor Aaron began their college careers with the intention of pursuing their current academic endeavors. However, both had mentors who helped to guide them in their ultimate direction.
After high school, Liz wanted to be a therapist or a psychologist so that she could listen to peoples' problems. Her admiration of the nurses in her family changed her direction.
"We all need someone who can listen to us and give us advice. Nurses are better able to make connections with their patients, and they also provide emotional support, especially through the grieving process."
Liz explained that her mother is a home health aide, and she has two aunts who are nurses, one a psychology nurse and another an RN in a physician's office.
"They inspired me to change my path. Critical care is where all the action happens. I want to help patients on the brink of death and nurture them."
Liz describes herself as a very empathic person and says she will need to learn to internalize difficult situations, such as losing a patient. While interviewing a nurse at Heritage Valley Hospital Beaver for her coursework, she said that she received some excellent advice that stuck with her on dealing with emergency situations.
"She told me, 'Don't focus on what you can't do. Only make sure you are doing everything that you can for your patient,'" Liz said.
In addition to her studies, Liz serves as a senator in student government and is part of the Blue and White Society, which does volunteer work in the community. She is also a member of THON, Penn State's student-run philanthropy organization committed to enhancing the lives of children and families impacted by childhood cancer.
Aaron, like Liz, had different academic goals in mind when he enrolled in college. He didn't plan on going into law enforcement; in fact, he didn't even begin his college career at Penn State Beaver. He considered studying to become a registered nurse because of his interest in biology and medicine in high school. He started at the University of Pittsburgh Bradford and transferred to Slippery Rock University before finding his path at Penn State.
Aaron said that it was his neighbor, William Early, who inspired him to study criminal justice and become a police officer. Early, a criminal investigator for Chippewa Township Police Department, rented the upstairs apartment from his mother. Aaron explained that his father passed away when he 7, and Early became a mentor to him.
"He always told me to be myself and to never let my personal life get in my way," Aaron said.
Aaron is no stranger to public service. He began attending fire calls at a young age with his mom, who served as a volunteer firefighter in Pulaski Township until suffering a stroke when Aaron was only 4.
"I would sit in the front seat of the fire truck when she would get calls," he explained. "I always looked up to her, and I was really proud to say that my mom was a firefighter."
Now that he's settled on a major, Aaron isn't slowing down. In addition to his studies, he's working full time at Walmart in Chippewa Township. He's also following in his mother's footsteps, serving as a volunteer firefighter for Pulaski Township.
As a volunteer firefighter, he attends weekly trainings. He's also considering becoming a Peer Leader on campus to assist with student life activities, campus tours, and student orientation.
Colleen Sherman, Penn State Beaver's director of campus development, explained why the Lincoln Endowed Scholarship -- and all scholarships -- are important to students at the university.
"We want [students] to complete their degree. Students are often working full time in their junior and senior year, and many just walk away. The Lincoln Learning Solutions Endowed Scholarship helps them to complete the dream."