Technology Can Never Rival the Importance of a Great Teacher
If you grew up watching black and white TV while talking on a rotary dial phone and your playlist consisted of kickball, jump rope, or hula hoops, you are what Marc Prensky termed a digital immigrant. In fact, it wasn't until the mid-1990s that ordinary, everyday consumers began to buy what was termed "personal computers."
As the school year beings for students across the county, I found myself feeling nostalgic, thinking about how far technology and education have come in the last 20 years. It's interesting to think that my job as an online educator didn't even exist back in the 90s, and technology in the classroom was unheard of.
I still remember my very first computer, purchased in 1995. This stunning piece of technology had a 975K hard drive and was DOS based. It was the very best PC on the market at the time. I accessed the Internet through a service provider called Prodigy, as AOL was not yet on the scene.
I took my first educational technology course in 1996 as I was working toward an Administrative Credential in graduate school. At the time, there were zero computers in schools and most educators could not see how they would ever be a positive influence on student learning! I, however, fell in love with technology and began to aggressively pursue exploring how these tools could be used to enhance and encourage student learning. Since that first encounter, I haven't looked back. My journey in educational technology had begun.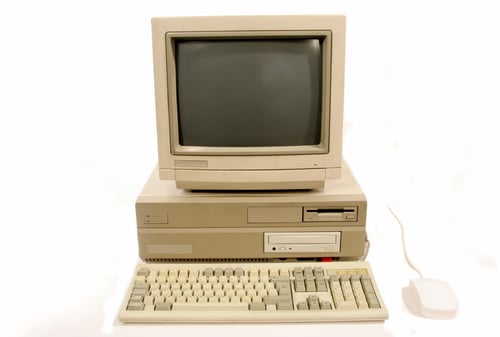 Most of us involved in online education today have similar stories and a great love for the learning opportunities technology provides. We did not grow up with these digital devices and began our careers in face-to-face classrooms. As technology was implemented into those classrooms, educators began to realize that the tools of technology did not replace the importance of the teacher.
From the late 1990s to the present, digital technology has permeated every nook and cranny of society. Our students have grown up using tablets, iPods, iPads, laptops, Chromebooks, PCs, gaming devices, video games, cell phones, and even digitally-enhanced toys!
The one thing I love most about my fellow educators is that rather than retreating from these technologies, we have grabbed the bull by the horns and applied ourselves to use these resources not only to enhance the quality of education for our students, but to expand those opportunities to learn.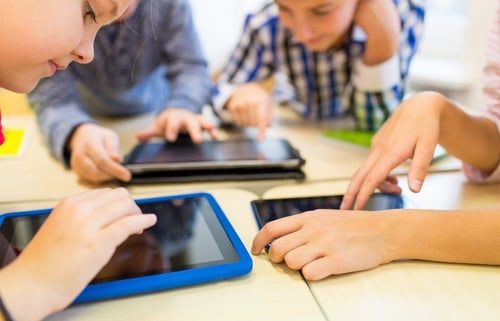 The point is, while the majority of educators today are digital immigrants and the students we teach are digital natives, the dynamic between student and teacher is just as important today as it has ever been. We now realize that not only can technology be used to expand and enhance learning in our classrooms, we see that it can allow students with disabilities to access curriculum and opportunities in ways they couldn't before.
Today, technology is necessary in classrooms to prepare our students to thrive in the ever-changing digital world in which they live. Now, rigorous online curriculum, guided by highly qualified and dedicated teachers is readily available.
Blended Learning has also become part of the face-to-face classroom experience for many students. In a blended learning environment, students can follow real-time field research by connecting digitally with scientists in the field. Teachers can also enrich the curriculum by using digital media resources including videos and games.
Looking back at the ways technology has reshaped education, there is one key point that resonates with me. Whether it be online or face to face, it is still, and will always be, the teacher who touches the hearts and minds of students. Teachers will always be there to inspire students to dream big and equip them with the knowledge and skills they need to achieve those dreams.
Albert Einstein once said, "Creativity is contagious. Pass it on." As educators, and especially as online educators, we may be digital immigrants, but we have the ability, the tools, and the opportunity to awaken creativity in our students and help them find the fun in it.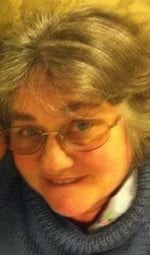 Phyllis Tuttle is a Health Teacher Facilitator for Lincoln Learning Solutions. She has more than 35 years of experience in education with a focus in Science and Health. Phyllis has 10 years of experience teaching online and writing science and health courses for online education.

Editor's Note: This blog is the first in a series by Phyllis titled Diary of An Online Teacher. If you enjoy her writing, subscribe or follow us.