If you are an educator or a parent with kids in school, you already know that STEM and STEAM are hot topics in education. You've likely seen or heard these words many times. If you frequent Amazon, as I do, you might notice an entire section dedicated to STEM toys for children.
If these terms are new to you, let me explain them and why they are so important. STEM is simply an acronym for Science, Technology, Engineering, and Mathematics. STEAM includes Art in the acronym.
Now, why are STEM and STEAM important? One study by the U.S. Department of Education projects huge increases in STEM-related jobs through 2020. Here are a few statistics to consider.
- Software developer jobs will increase by 32%.
- Medical scientist positions will increase by 36%.
- Biomedical engineering jobs will increase by 62%.
These statistics, along with the vast amount of STEM information available online, tell us that we need to prepare our children for a future in the ever-changing technological society in which we live. And that's why schools are enriching their curriculum with programs to help students develop STEM skills that will help them thrive.
Now that school is back in session, it's important to think about how you can help your children incorporate STEM stills into their home life, in addition to what they learn at school. Here are some simple ways you can bring STEM enrichment activities into your home.
Encourage Your Kids to Explore How Things Work
As an educator and a mom, I want to encourage curiosity and problem solving in my children. I want my kids to look at something and ask, "How does it work?" Encouraging the art of questioning helps your child to develop the skills to think through a problem to come up with a possible solution. Here are a few examples:
- What do you think might happen if…?
- How does this work?
- What do you notice?
- What changes when…?
Remember, it doesn't matter if they don't come up with right answer. In fact, it's better if they don't. Failure will allow them to learn from mistakes and will teach them to investigate and evaluate information to make informed decisions. When you stop to think about it, these are skills that scientists use every day.
Create a Question Box
If your kids are anything like mine, you probably get questions all day long. Sometimes, the questions are big and hard to answer on the fly. For example, my daughter, Molly, asked, "Why does the sun go up and go down?"
When I get questions that I'm not prepared to answer, like this one, we take a minute to write down the question and place it in the Question Box. Doing so gives me some time to read the question, do a little research, and decide the best way to help them discover the answer. I was able to find an awesome demonstration where we moved a ball (representing the Earth) around a lamp (the Sun). Once we completed the demonstration, she better understood a few concepts.
1. The Earth moves around the Sun; the Sun does not move around the Earth.
2. We do not see the Sun all the time, which is why we have night. When we can see the Sun, it is daytime.
She even explained it to my husband when he came into the room after the demonstration. I am sure we are still going to have questions and she is still processing this information, but we were able to tackle it together. I was able to give her a visual and a hands-on explanation for how the sun rises and sets.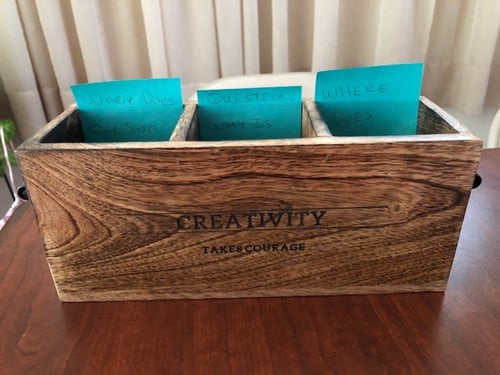 If your child is old enough, take time to show them how to do an Internet search to find credible information. Or, have them help you do an online search to find answers to what's in the Question Box. There are many kid-friendly search engines available online, such as Kiddle, which is powered by Google. If the question your child asked presents a problem they can work through to find a solution, use the opportunity to collect the materials, set up a clean work space, and work with your child to solve the problem together.
Encourage Building
Encouraging your child to build is another easy way to incorporate STEM activities at home. Building allows your child to test out ideas. It gives them an opportunity to be creative, and it helps them to improve their spatial reasoning. It can also improve hand-eye coordination and motor skills. Give your child challenges such as the following:

- Build using one color.

- Build using one shape.

- Build a space for a toy animal.



- Build the highest structure you can (and when it falls, ask them what they could do differently to build it higher the next time).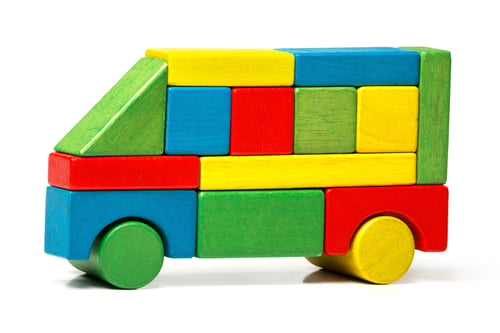 If your child starts to struggle, encourage them to problem solve on their own. Ask helpful questions such as, "What went wrong?" or "How can we fix it?" Most importantly, don't forget to have fun! Once you get started, you'll be surprised to see how easy it is to incorporate STEM activities at home.
Do you have more ideas to help children practice STEM skills at home? We'd love to hear from you! Please share your ideas by adding a comment below.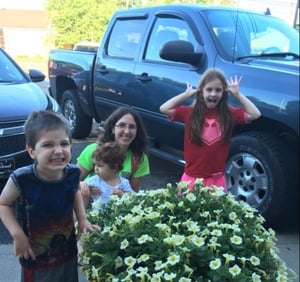 Amanda Bshero is the Lincoln Learning Solutions Instructional Services Manager of the Science Department and has been teaching with Lincoln Learning Solutions for five years. She has worked in the field of education for 10 years. Amanda enjoys spending time with her family and creating items by knitting or crocheting.