5 min read
The Academic Slide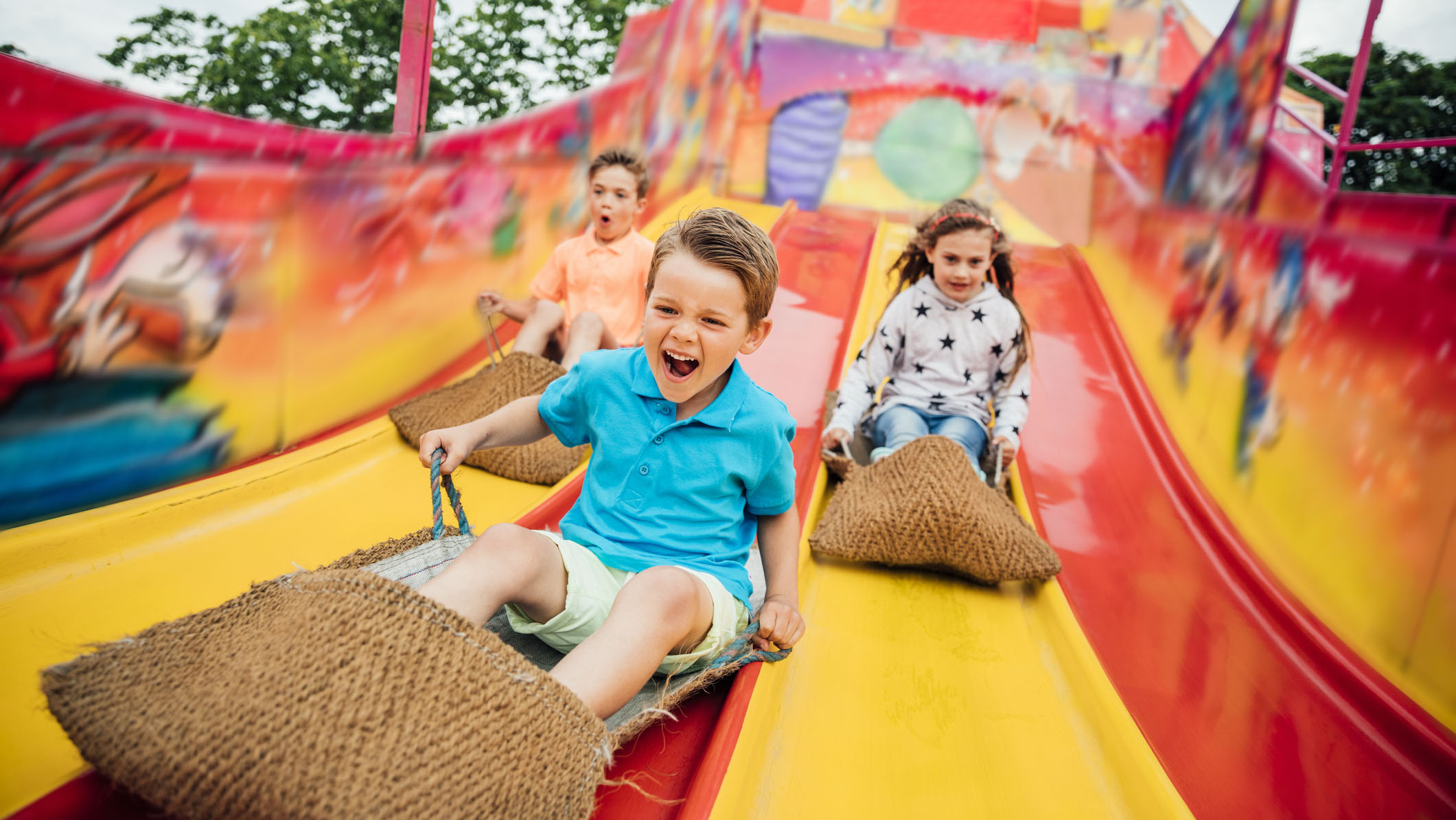 You're likely familiar with playground slides, carnival slides, and waterslides. You may have even danced the "Cha Cha Slide" a time or two, but are you familiar with the academic slide?
Academic slide is often referred to as learning loss. Many schools have experienced student learning loss throughout the pandemic. This "slide" can happen when children are not reinforcing or learning new academics consistently, for a long period of time, or as a result of extreme circumstances.
To mitigate academic slides, some schools have adjusted their calendars so that students attend school longer. Others have sent packets and workbooks home during summer for students to practice. However, learning loss and longer learning times have sparked some controversy.
Is the academic slide a real concept, and should students be playing catch up from summer and the pandemic?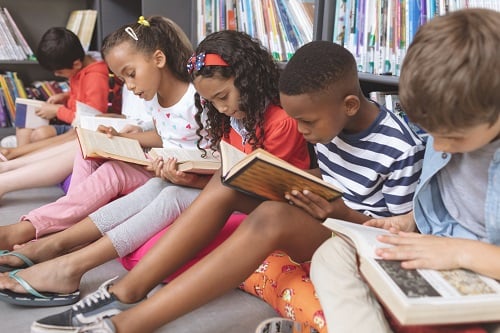 Learning Loss
The short answer is that, yes, learning loss and the academic slide are valid concepts. However, giving kids the summertime away from academics is not, in itself, an educational crisis. What has caused an increase for concern amongst parents and educators is the back and forth between in person, online, and no schooling as a result of the COVID-19 pandemic.
According to "Where Are We on Education Recovery?"—a study in partnership with UNICEF—out of 104 countries, "87 countries and territories report losses, two report gains, five report mixed results, and 10 report neither significant losses nor gains" (p. 9).
Some parents struggle to keep up with the demands of working, seasonal sports, household duties, vacations, and so many other things during summer break that adding academics into the mix can be overwhelming.
"Where Are We on Education Recovery?" notes that "additional instructional time should be used wisely, ideally in tandem with pedagogies to improve the efficiency of instruction, and with attention to the needs of teachers with domestic and care-giving responsibilities (p. 22).
Thus, learning loss and recovery cannot be implemented with a "one-size fits all" approach.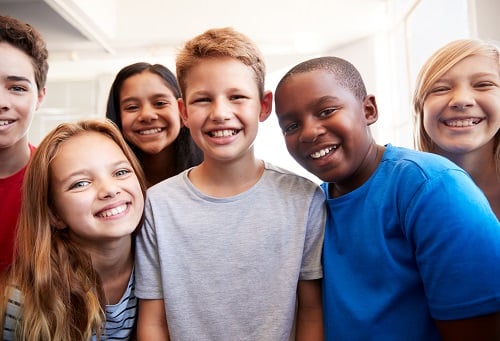 Learning Recovery
Not every child experiences learning loss, and taking breaks to rejuvenate helps children to grow not only physically, but also emotionally and mentally.
Staying sharp and fresh for school academics does not have to be done through book work, longer school days, or extended school years. Learning comes in many forms and can be especially engaging during the warm summer months.
If you're looking for something structured, yet quick, visit Evan-Moor. They offer collections of summer solutions and specials for elementary and middle school students. Their workbooks are great for keeping skills sharp, and worksheets take less than 20 minutes per day to complete. Plus, Evan-Moor has free activities and samples you can download right from their website.
On rainy days and scorchers, check out our YouTube channel that includes free videos covering many subject areas.
If you're looking to support more intensive learning recovery, our Course Catalog offers more than 170 core and elective EK-12 courses you can implement on your own schedule.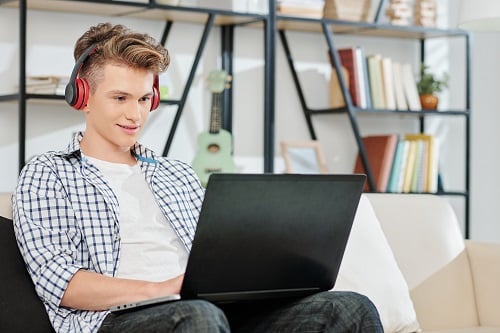 For more experience-based learning, check out these free and low-cost ideas for exciting your kids all summer long.
Visit a greenhouse or garden center.
Greenhouses are packed with all types of plants; kids can have a literal field day there. Call a local center to see if staff offers tours or education classes. You can also have the kids pick out a few items to nurture at home, whether it be a tree, flowers, or garden veggies. You can then measure progress at the end of summer.
Pick fruit at a farm.
Depending on your location, you may be able to pick fresh berries, apples, and other fruit for a nominal fee at a farm or local business. Children can learn how to spot good fruit versus poor or rotten fruit and may even expand their palates along the way.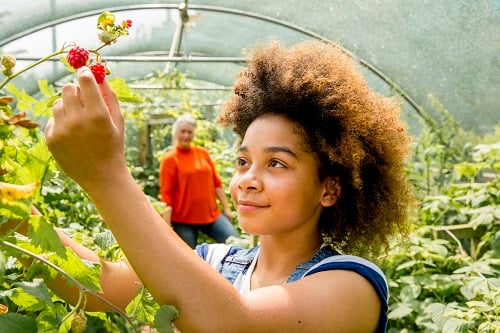 Tour an environmental education center.
State parks help the general public learn about wildlife and natural resources. Some state parks, such as Jennings Environmental Education Center, provide resources to increase awareness and offer hands-on learning opportunities. Kids can explore wildlife, hike, and picnic while experiencing something new or what they've learned about in school.
Read outdoors.
One of the easiest ways to recover learning and remain sharp is to read. Reading outdoors under a tree or in a hammock can also improve mood. Pack a picnic lunch and head to a park to read after the kids are done running around on the playground.
Some neighborhoods have Little Free Libraries, where you can donate old books and discover new ones—for free! Don't forget about the public library. Library cards are still a thing, and some libraries include a child friendly area with free activities for the community.
Hold a bake sale.
Many children love to get messy in the kitchen and earn their own money. Spend a weekend whipping up baked goods and lemonade to earn some extra summer spending money by hosting a bake sale. Have your kids take the reins on baking and keeping track of sales, even if it creates a little more mess and work for you. Children will retain more knowledge if they experiment themselves—with your supervision, of course.
Volunteer at an animal shelter.
Many shelters are flooded this time of year and could use some extra hands and donations. Call a humane society or other animal rescue to inquire about volunteering. There, you can learn about how animals are cared for as they wait to be adopted. Some rescues hold programs where students accompanied by a parent can read to cats and take dogs to have a day out. These small acts of kindness help kids to learn responsibility and generosity.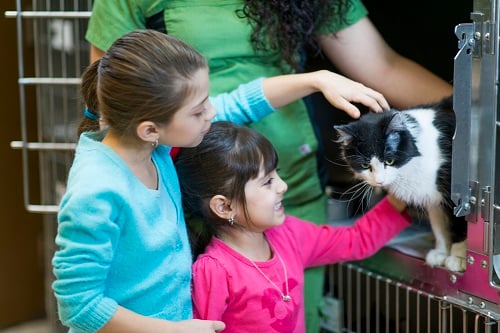 Don't Stress
The most important way to prevent learning loss and promote learning recovery is to not stress or invest a significant amount of time and energy preventing and reviving. Kids learn at their own paces, and finding how your children learn best without placing pressure on them (and yourself) to perform will help lower everyone's stress levels.
Remember, it is crucial to be present for your children and attentive to their needs. Make a bucket list of fun things to do to create those core, nostalgic memories. And, be sure to give yourself and your family grace. Enjoy the laughs, relaxation, and fun of sweet summertime together.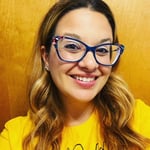 Nicole Thompson is a contributing writer and editor to the Lincoln Learning blog. She brings more than a decade of experience in education, curriculum, and communications to her blogs. She has a Bachelor of Arts in Communications and a Master of Science in Instructional Leadership, with certifications in secondary English and Communications. Nicole is married with four children and has a spunky golden retriever named Cinder and a rescue dog named Annie Banannie.