10 min read
Teacher-Student Duo Conquers Adversity Through Online Learning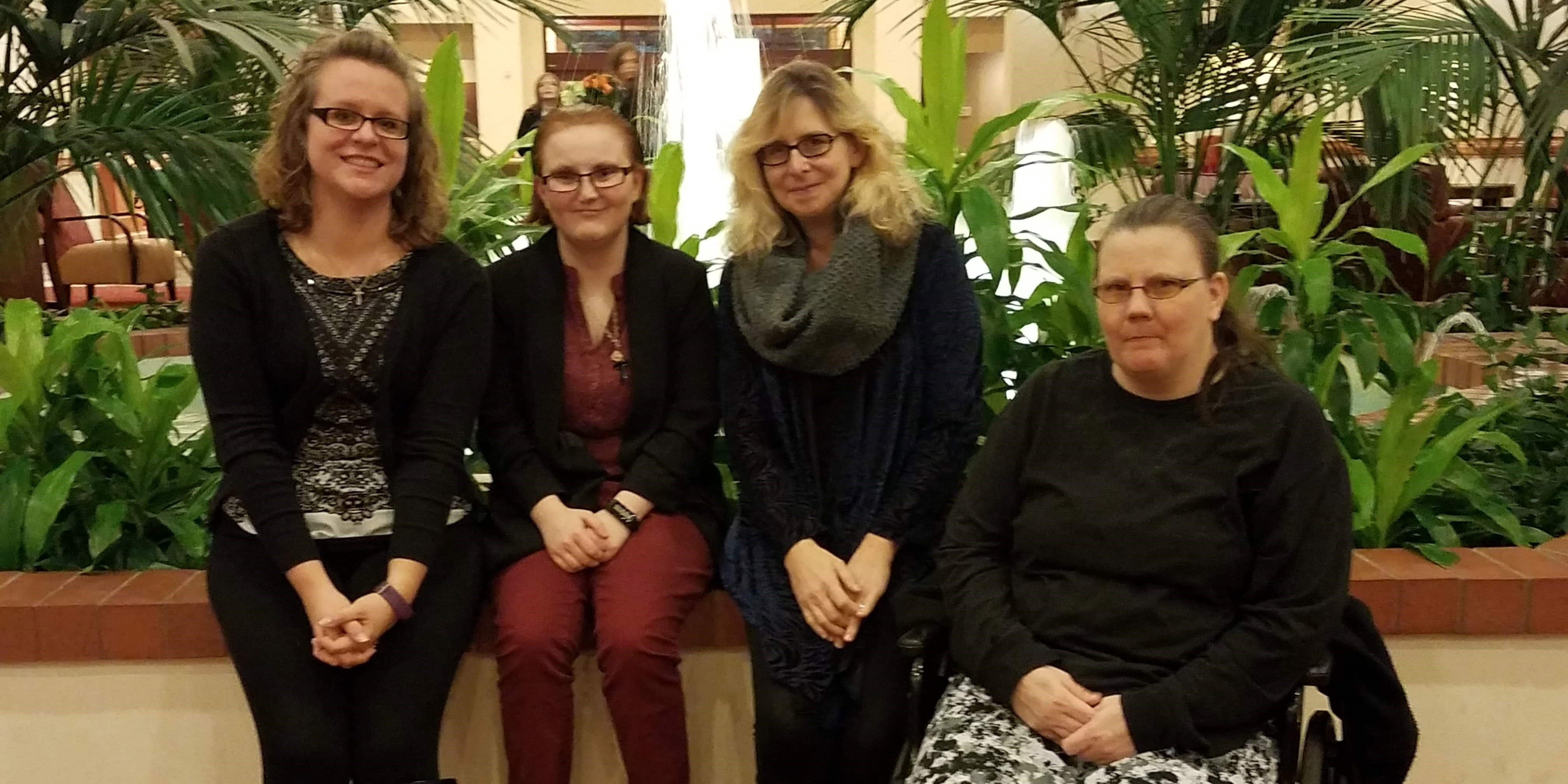 With the right tools, a great teacher, and the proper learning environment, student possibilities are limitless. The story of Kitana (Kit) Graham and Julianne Brancadora proves that no obstacle is too great to overcome when all are aligned in pursuit of student success.
In 2016, after physical disabilities and ongoing surgeries forced her to withdraw from public school, Kit chose online schooling through the Pennsylvania Cyber Charter School. That's where she met Lincoln Learning Solutions German instructor Julianne.
At the time, Kit had endured 15 surgeries to repair her cleft palate, and she had a 16th surgery on the horizon. In addition to hearing and speech impediments, she struggled with extreme social anxiety stemming from her communication barriers. As a result of these hurdles, Kit quickly began falling behind in Julianne's German I course.
By February 2017, it appeared as though Kit would not be able pass Julianne's class unless dramatic changes were made; however, Julianne was determined to keep Kit from slipping through the cracks.
Because she had suffered from juvenile rheumatoid arthritis and was confined to a wheelchair for a portion of her childhood, Julianne had a unique empathy for Kit's case. Julianne leapt to action, frequently offering Kit one-on-one assistance via the online tutoring program, Blackboard Collaborate.
Julianne's offers came and went, but Kit did not respond until April, explaining that she was still weak from a recent surgery. Although she contacted Julianne the instant she was able to dedicate sufficient time to her studies, Kit had lost all hope of being able to complete the course on time.
"It was overwhelming and daunting to me. I just didn't want to continue," she said.
Likewise, Julianne recognized the long road Kit had to completing her coursework and earning a passing grade, even with the August 4 extension PA Cyber granted due to her medical challenges.
Significant adversity in front of them, Julianne and Kit began working together in Collaborate, navigating the course according to IEP modifications that allowed Kit to participate despite her speech and hearing difficulties.
Kit's mother, Michelle, describes the pair's connection as "instant."
"They immediately bonded over their health battles and love of German culture," Michelle said. "Julianne made [Kit] feel so comfortable and OK with the issues that were causing her anxiety."
Kit agreed, explaining that her quick connection to Julianne gave her the confidence to go forward in her first German course.
"She made me feel so comfortable with myself," Kit said. "She would allow me to stop if I needed to stop. She would ask me if I wanted to try speaking, and I would say no, and she would automatically accept that."
Inspired by her family heritage and driven by her teacher's tailored instruction and countless hours of tutoring, Kit refused to give up on learning German, and she finished German I with an A. Along with this achievement, Julianne's unprecedented level of assistance did not go unnoticed by Kit and her family.
"[Julianne] gave up her summer for Kitana. She worked with her through the whole summer just to get this first course done," Michelle said. "For a teacher to put themselves out there for a student – I had never experienced anything like that."
With a budding confidence and Julianne by her side, Kit decided to enroll in German II.
The duo continued their weekly one-on-one sessions throughout the course, with Julianne answering Kit's outstanding questions and helping her work through difficult course concepts from the week prior.
Although she had not yet attempted to speak the language, Kit excelled in German II. Upon completion of the course, she decided to enroll in the final course in the series.
"Kitana continued with German III, and something amazing happened," Brancadora said. "Her speech began to improve, both in English and in German, and Kit started speaking the language. She met with me one to two times per week in Collaborate and practiced speaking German, making amazing progress all school year."
Not only did Kit's newfound confidence push her German mastery to new heights, it inspired her to want to help others in a way that mirrored her experiences with Julianne. "After I started speaking [German], I saw how easy it was, and I wanted to be able to show the other students how easy it was," Kit said.
After completing German III in May 2019, Kit reached out to Julianne, hoping to assist her teacher's summer students with their German dialogues and explaining that she could set aside time in June and July to help if Julianne was open to the idea.
"I am still amazed that Kitana went from not speaking German at all due to her physical challenges to helping me by speaking with beginning students," Julianne said. "She tells me over and over again that she could not have done this in [a traditional learning environment]."
In her more than 24 years as an instructor, Julianne said she considers her interactions with Kit and Kit's subsequent successes to be among the most rewarding experiences of her career. It's clear that Kit also places the utmost value on her relationship with Julianne. When she was inducted into the National Honor Society during the 2018-19 school year, Kit invited Julianne to be her guest at the ceremony. As soon as Julianne arrived, she came face-to-face with the student with whom she had built a meaningful relationship online.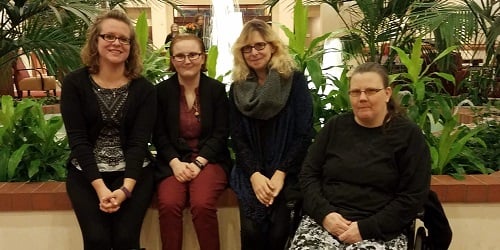 From left: Justine Bevins (Kit's special education teacher at PA Cyber), Kit Graham, Julianne Brancadora, Michelle Graham
"It was not long before I saw a young girl running towards me with her arms outstretched," said Julianne. "Although we had never met in person, Kit and I recognized each other right away. We ran to each other and had the warmest embrace."
Michelle said Kit's connection with Julianne has made a noteworthy impact on her daughter's success and will continue to have meaning going forward.
"It's not just German [Julianne] has helped her with. By helping [Kit] to find ways to combat her learning disabilities, it's helped her in her other subjects too," Michelle said. "There's not enough that we can say. She brought back my baby."
Though Julianne no longer serves as Kit's instructor, the pair maintain contact with one another. As a result of her online experiences with Julianne, Kit has expressed the desire to pay forward her teacher's kindness by pursuing a career as a cyber school science teacher.
"Cyber school helped boost my self-worth and other things that went out the window when I was in public school," Kit said. "Everything the school has given me, I want to give back."
Kit and Julianne's story is just one example of the many ways our staff's devotion sets us apart in terms of client relationships. We recognize that each day brings new challenges, so we remain adaptive in our approach to crafting effective student and client experiences, and we strive to ensure that teachers and students alike have the most advanced products and services available at their fingertips. When we have the opportunity to assist educators in designing unique and engaging educational experiences like Kit's, student possibilities truly are limitless.