Current events in our world have made it necessary for some businesses to allow employees to work remotely. Working at home can feel overwhelming at first, but these tips may help you feel a little more confident to take on the day.
1. Set up your work space.
An at-home work space doesn't have to be fancy, but you will be thankful to have a designated space to do your work. A desk, a small table, or even a folding card table will do the trick. Bonus points if you have a spare bedroom or space that you can use for work hours where you will have privacy and quiet. If you don't have a separate space, a corner in another room will work fine.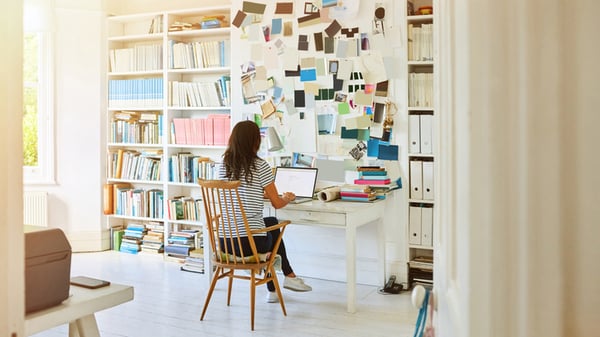 2. Plan your week.
What do you need to accomplish this week? Do you have any virtual meetings or phone calls? Use a calendar to plan what you need to accomplish.
3. Keep a schedule.
Try to keep some structure in your day. Schedules will vary based on your position and the tasks you need to complete each day. By following a general schedule, you'll be able to keep yourself on task.
Don't get into the habit of waking up at 7:55 a.m. when you need to start working at 8 a.m. Wake up early and get yourself ready for the day. You'll feel much more organized and prepared for whatever comes your way.
4. Stay active
Your ability to be active will vary based on given factors like the weather and your schedule, but do your best to incorporate some physical activity into each day.

Get up early and workout.

Take a walk on your lunch break.

Plan to take a bike ride when your workday is finished.
5. Meal prep what you can.
If you normally eat out for lunch and/or dinner, meal planning may be a new challenge.Taking time to prep for the week can save a lot of stress. It will allow you to focus on your work and not worry about what you will be eating every day.

Bake some muffins for the week.

Prepare salads for lunch.

Start a slow cooker meal in the morning to be ready by dinner time.
6. Keep in touch.
Working remotely can quickly make you feel as if you're on an island. Keep in touch with your your team, your friends, and your family. Skype, FaceTime, or a simple email can quickly help you to feel more connected. Remember that everyone is likely feeling isolated and keeping in touch helps everyone feel united.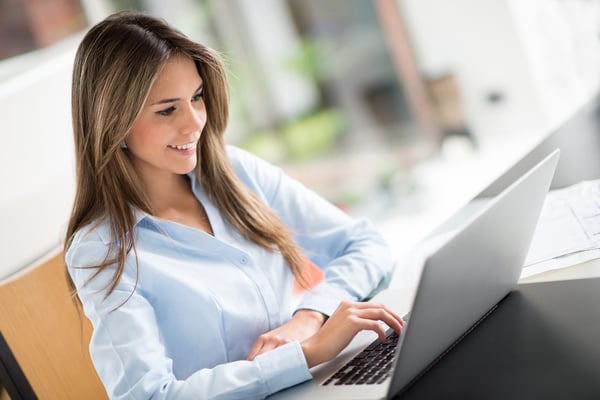 7. Separate work and home life.
When you work from home, work life and home life can quickly blend. Do your best to make a designated shut-down time each day and stick to it. Make it your goal to work during business hours and keep post-work hours for family time and, most importantly, fun.
If you have additional tips for working from home, please share them with our community in the comments below.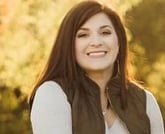 Brittanie Majors is an English teacher for Lincoln Learning Solutions and has been with the company for eight years. She received her Bachelors in Education from The Pennsylvania State University with certifications in the areas of English and Communication. She received her Masters in Reading from Edinboro University of Pennsylvania. Brittanie resides in Beaver County with her husband and three children.