4 min read
Lincoln Learning Accepts Eco Challenge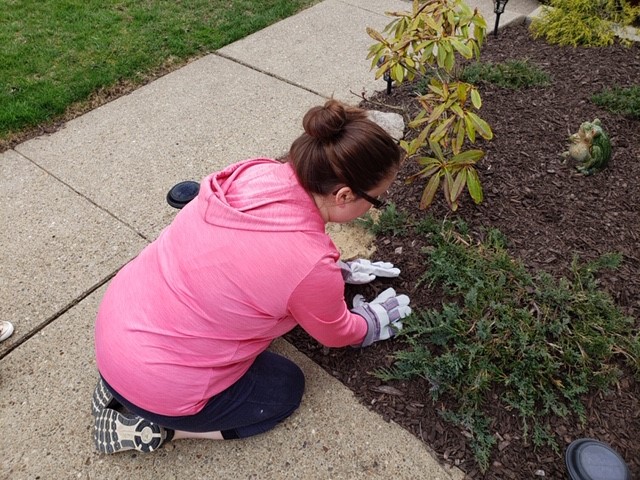 Helping the environment is something that Ashley Krenn takes seriously. The former science teacher now serves as the manager of 6 – 8 science curriculum development at Lincoln Learning Solutions.
Last month, Krenn discovered the I Am Sustainable Pittsburgh Eco Challenge that focuses on encouraging locals to engage in and learn about sustainable practices. The goal is to transform the actions of participants so that their practices expand to the worldwide environment.
Krenn decided to form Lincoln Learning's first Eco Team, and she said she was surprised by the almost immediate positive response.
"It was like a trickle-down effect [once employees learned of challenge]. They asked me if they could pass the information on to others, and I ended up with 16 people on my team."
As team leader, Krenn had her work cut out for her. She explained that the three-week challenge focused on seven categories: transportation, health, waste, energy, community, water, and simplicity.
To encourage her team, Krenn said she began each week by educating herself via the resources on the I Am Sustainable Pittsburgh event website and other information she found online. She then grouped similar categories together to create learning modules to share with her team.
Once they finished reading each learning module, Krenn directed her team to the I Am Sustainable Pittsburgh participant dashboard. There, they selected one-time and daily challenges related to the week's sustainability topic. Team members were also encouraged to post pictures and descriptions of their progress on the team's social feed.
"The tasks that an individual decided to complete truly depended on where they were in their own sustainability journey," Krenn said. "Tasks included simple things such as only taking 5 minutes showers and turning off water while brushing your teeth," Krenn said, "while more challenging tasks involved creating a composting bin or reinsulating home piping."
Tasks completed by the Lincoln Learning Solutions Eco Team included the following, among others:

Buying organic foods

Collecting excess water for reuse

Replacing harsh cleaning chemical with eco-friendly ones

Using refillable bottles

Working toward healthier behaviors

Using less plastic

Eliminating disposable products from their lifestyle

Cleaning and organizing their home and donating unused items
Several of Krenn's team members stepped up to the Eco Challenge in big way. To reduce water usage, Mandy Howison, science subject matter expert at Lincoln Learning, created her own DIY toilet bank. By placing plastic detergent bottles in her toilet tank, Howison tricked her commode into thinking its tank was full.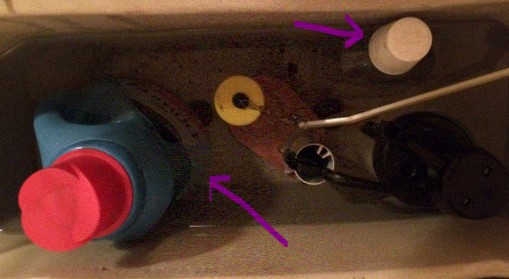 Not only did Howison save water, she recycled plastic bottles at the same time.
"I really enjoyed completing this challenge as a team with my colleagues and friends," Howison said. "It was enlightening to find out how they are helping to make our community a more sustainable place to live. It was terrific to be encouraged by my colleagues, and it was great to be an encouraging part of the team, as well."
Howison scored 933 points for the Lincoln Learning Eco Team, and she placed 22 out of all 1,116 Eco Challenge participants.
Eco Team member Erin Stonebraker, science subject matter expert for grades 6 – 8, has been using a homemade composting bin for about three years. She joined the Eco Challenge because she's always looking for new ideas for sustainability practices she can use with her family, she said.
"We find it to be very beneficial to place as much of our waste in our composting bin as possible," Stonebraker said. "It reduces our waste in the garbage as well as waste we put down the drain."
Stonebraker said she places anything biodegradable in her composting bin, including vegetables and fruit scraps, egg shells, and coffee and tea grounds. You can learn more composting at home by checking out this Small Footprint Family blog.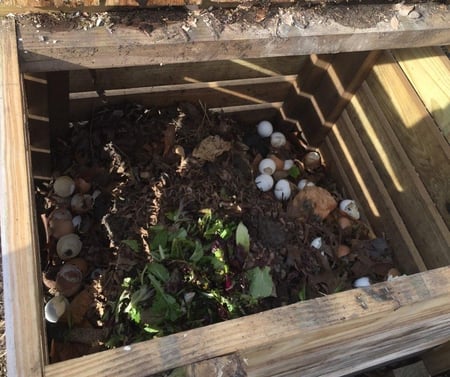 Krenn said she was truly impressed by her team's motivation to learn about sustainability.
"Overall, participating in the challenge was informative and made me realize that even small changes in the things you already do in your daily life can make a big impact on the environment around you," she said.
Lincoln Learning Solutions finished 10th out of the 71 organizations that participated in the Eco Challenge.
Sustainability Activities for Students
To get your students involved in the sustainability revolution, check out these activities to help them create their own ecological footprint and kick-start a lifetime of eco awareness.
Home Water Audit Lab: Students will gather data about the water usage in their home so they can begin creating a solution to help decrease their family's water use.
Designing a Super Magnet: In this activity, students are tasked with creating a tool for an imaginary waste management company to sort useful/valuable metal scraps from trash items.
Local Ecosystems Interview: Students interview a senior to explore the ways that population growth has changed their local community and its ecosystem.
Stream Collection Water Quality Lab: In this lab, students use candy to represent a macroinvertebrate water sample. By making observations about water quality indicators, they will examine a water sample to determine its overall quality.