It's January, which means it is the beginning of a fresh, new year! While many people are making health-related resolutions, have you ever thought about resolving to improve your creativity?
At the start of each new year, I like to get my students thinking outside the box by encouraging them to brainstorm their own creativity-related resolutions. I challenge them to think of one creative goal they would like to accomplish in the next year and make it happen. Creativity not only includes visual art, but also music, writing, acting, dancing, and comedy.
Here are some simple suggestions to inspire your students to get creative this year.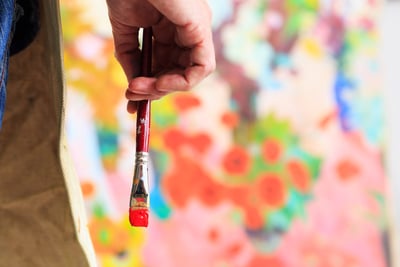 Help Students to Create Measurable Goals
Measurable goals are clear and easily relatable to creative projects or skills. As students work toward a measurable goal, they can see their progress. For example: "I want to create ten paintings in the next year."
Encourage Reasonable Goals
Remind your students to choose a goal that feels challenging, but not too challenging. A goal that is too challenging can be discouraging. On the other hand, a goal that's just outside of the student's comfort zone can be inspiring.
Develop Enjoyable Goals
Encourage your students to choose a creative skill that they enjoy and want to improve upon. Even if students do not consider themselves particularly creative, they can still work on creative projects. If they are not sure what skills they want to cultivate, here are a few suggestions:
Writing


Write in a journal at least once a week.


Write a poem or short story for each month of the year.
Art


Create one small sketch every day using a pencil.


Create one realistic drawing every month to fine-tune their realistic drawing skills.


Try out one new form of visual art that they've never tried before (oil painting, jewelry-making, photography).
Photography


Take beautiful photos using a smartphone or digital camera and make a digital collage.


Take a picture of nature and then write a short poem about it.
Performing Arts


Find a local theater and audition for a musical.


Study their favorite types of comedy and write one bit. (A bit is a section of jokes in a stand-up comedy routine.)


Dance to one of their favorite songs every day (and remind them it's okay if they think they can't dance!)
Music


Explore different genres of music by listening to a song from an unfamiliar genre every week.


Imagine they are creating a musical album and write original lyrics for 12 songs.


Pick up a new instrument and learn a scale.
These are just some simple ideas for inspiration. What ideas can you and your students share with us? How do you plan to get creativity flowing in your students in 2019?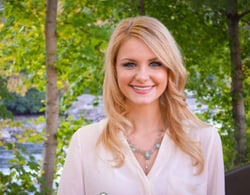 Danyelle Roadman is an art teacher at Lincoln Learning Solutions and has been teaching art online for more than three years. She has also assisted in the development of Lincoln Learning Solutions' art courses. In her spare time, Danyelle enjoys traveling, writing, reading, and creating her own artwork.