7 min read
Get Creative with At-Home Science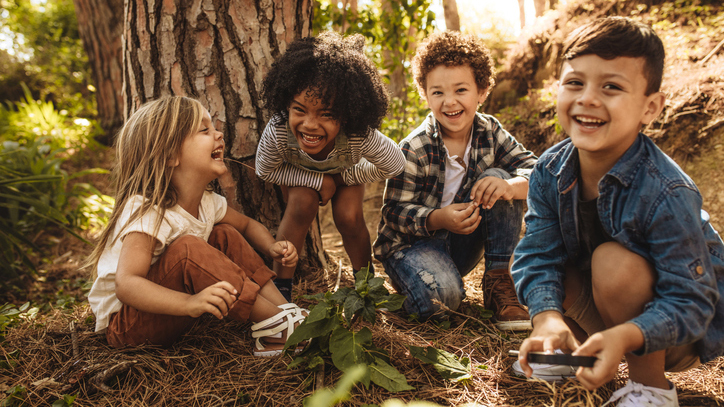 As parents continue to adjust to the new normal of teaching their children at home, we want to help. Our science experts have created a guide filled with ideas for incorporating science into your children's everyday life.
Remember that it's always important to allow your children to explore when they are learning about science. Keep in mind that if you try an activity in this guide and it doesn't go exactly as planned, it's ok! Enjoy the time you are spending with your kids and let them learn through exploration.
Monday: Ecology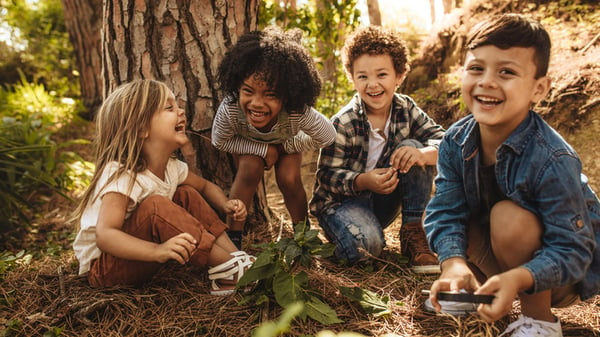 Help your children to discover nature around them by taking them outside and letting them explore. An outdoor scavenger hunt is a great way to get started. If you want to put a twist on the scavenger hunt, add the items listed below to this Bingo board. The first one to get Bingo wins!
Outdoor Scavenger Hunt
Flowers
A bird
3 different leaves
A feather
A pine cone
Something smooth
Something white
A flat rock
A twig shaped like the letter Y
A squirrel
Moss
A tree stump
Mushrooms
Something round
An acorn
Something you can hold in your hand
An ant
Something you cannot pick up
A spider
Something colorful
Tuesday: Biology
An easy way to add biology to your children's day is to turn to nature again. Hang a bird feeder outside of a window, close enough for your children to observe the bird's traits while they feed. If you don't have a bird feeder at home, gather the following supplies to make your own.
Pine cone
Peanut butter
Bird seed
String
Take a pine cone and cover it with peanut butter, roll it in bird seed, and hang it with the string. You can find video instructions on YouTube by clicking here or here.
When the birds begin to arrive, have your children keep a journal each morning noting their observations of the birds' characteristics:
Type of bird that visits
Its color
Its size
The shape of the bird's beak
The bird's behavior
When they finish their morning observations, direct your children to the Bird Watcher Digest website. Have them use this source to try to identify the type of birds that visited the feeder.
To extend this activity, use this video to help your children learn about the various traits found in birds and how scientists study finches on the Galapagos Islands. When the video ends, have them complete this worksheet and then fill out this lab report from the Lincoln Empowered Biology course.
Wednesday: Chemistry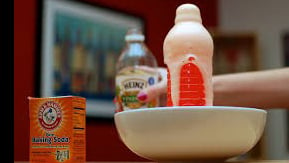 Create a Chemical Reaction
Exploring chemistry with your kids can be a little messy and a lot of fun! Demonstrating how chemicals work is easy to do with common household items. This experiment will show your children how changing the concentration of ingredients can change the chemical reaction. Before you begin, gather the following items:
baking soda
vinegar
teaspoon measuring spoon
newspaper or paper towels (for cleanup)
Start by combining 1 tsp of baking soda and 1 tsp of vinegar and have your children observe what happens.
Next, have them predict how they could make the reaction look bigger and allow them to experiment. Try these variations.
Add more baking soda but keep the same amount of vinegar.
Add more vinegar but keep the same amount of baking soda.
Try more of both ingredients.
Does adding water impact your reaction? Let them explore, trying different combinations.
Thursday: Geology
Searching for and identifying rocks around your home is a great way to introduce your children to geology. When the weather is nice, take a walk with your children and search for unique rocks. Remember to take a bag for rock collection along with a notebook and a pen.
Before going out, have your children watch this video to learn about the three types of rocks and how they are formed.
On your walk, have your children collect at least 10 unique rocks in the bag. Stay out of flower beds, as they usually contain many of the same type of rock. Remind them that unique and different rocks are best.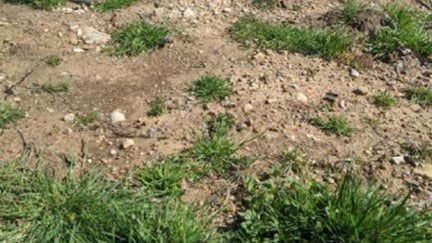 Once they find a rock to keep, have your children use the notebook to describe the rock and note where it was found (at the bottom of a hillside, in a hillside, next to a stream, etc.)
When you get home, lay the rocks out and have your children use this guide to help them identify each type. Is it an igneous, sedimentary, or metamorphic rock? Have them explain how they came to each conclusion?
To extend this activity, ask your children to think about how the area in which they live determines the types of rocks they found? Ask them if they would find different rocks in different locations? Why or why not?
Friday: STEM Challenge
Problem solving is a great way to incorporate STEM activities into your children's routine. The following activity incorporates science, technology, engineering, and math to get them thinking outside the box.
Egg Drop Challenge
To help your children think about physics, consider using the Egg Drop Challenge to introduce the concepts of potential energy, kinetic energy, gravity, drag, and impact. Before you start, click HERE to learn more about the physics of the Egg Drop Challenge. Then follow these steps:
Instruct you children create a container to prevent the egg from breaking when it is dropped.
Once the container is complete, ask them to find a way to drop the egg from a height of your choice. (Please be careful with children around high spaces. It is dangerous, and they may fall or get hurt. An adult should either be present or do this for them).
Test your experiment and drop the egg.
Did the egg break? Why or why not? Try it again with a new design!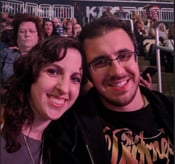 Amanda Bshero is the Lincoln Learning Solutions Instructional Services Manager of the Science Department and has been teaching with Lincoln Learning Solutions for six years. She has worked in the field of education for 11 years. Amanda enjoys spending time with her family and creating items by knitting or crocheting.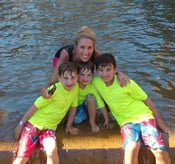 Heather LiVorio has 12 years of combined online and classroom teaching experience. She currently teaches Science and Family Consumer Sciences for Lincoln Learning Solutions and has been employed with the company for 6 years. Heather enjoys spending time with her three boys and family, vacationing at the ocean, and going on adventures.