As most teachers and administrators know, 3D printers are the new craze in education technology. While these printers lend themselves to innovative STEM lessons, teachers can also use them in other disciplines to spark creativity and critical thinking in their students.
If you aren't familiar with this amazing piece of technology, let's bring you up to speed. A 3D printer builds three-dimensional objects from lightweight molten plastic material in layer-by-layer fashion from the bottom up.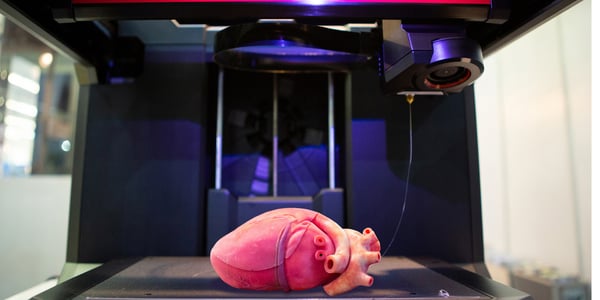 A 3D printer works similarly to an inkjet printer, except that it uses molten plastic instead of ink. A small computer-controlled nozzle squirts the plastic material into layers that are fused together with an adhesive or ultraviolet light. The object is created based on a digital template file.
Recent studies have shown an increase in student engagement when 3D printers are part of the learning experience. Here are some ideas for incorporating this technology into your classroom.

History students can create model replicas of artifacts from the past.

Art students can design their own digital art pieces and bring them to life in 3D.

Literature students can create landscapes and characters from books to illustrate a story.

Math students can design their own math manipulatives.

Biology and chemistry students can print their own versions of complex molecules to help them grasp the concepts of biochemistry.

Anatomy students can print miniature cross-sections of organs to study their structures and functions.

Engineering students can print prototypes of their designs.
These are just a few examples of innovative ways that educators can use 3D printers to bring lessons to life. Recently, these printers have become much more affordable. Some models can be purchased for as little as $300 dollars!
If purchasing a 3D printer is not in the budget for your district at this time, consider programs that will bring this technology to your school for little or no cost.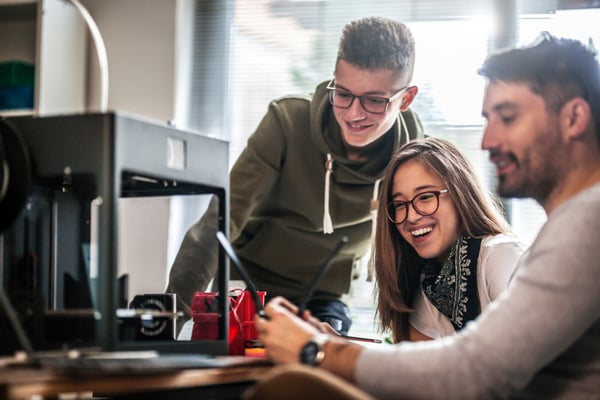 The Carnegie Science Center's Mobile Fab Lab brings 3D printers and other digital technologies to local schools and allows students to experiment with the design process. They also offer professional development for teachers and staff to help educate them on implementing these technologies within their own classrooms.
The cross curricular options for 3D printers make them an attractive addition to any school program. Not only does it allow for cross-discipline teacher collaboration, it also creates the opportunity for authentic, hands-on student learning.
We would love to hear about the innovate ways you are using 3D printers in your classroom. Tell us about your creations in the comment section below.
Carly Pietrzyk is the 9-12 Science Lead for Lincoln Learning Solutions and has been with the company for twelve years. She has a Master of Science in Education and a Ph.D. in Instructional Management and Leadership, with certifications in Postmortem Examination, Biology, and General Science. Carly is married with two children – Ava, 21 and Carl, 19 and has three dogs: Max, Roxy, and Penny. Carly enjoys traveling with her husband to watch her daughter compete in cross country and track races for Duquesne University, spending time with her family, and creating scrapbooks of all the memories along the way.