A classroom is not formed overnight. As a teacher, you've spent countless hours decorating, arranging furniture, and getting organized. Throughout the year, you got to know the individuals in your class, you adjust teaching techniques, seating, and routines. Your efforts made the walls of your classroom a place of peace and comfort for yourself and your students. It's natural to feel floundered when all of that was suddenly taken away.
Rest assured, teachers. There is far more to your classroom than the physical environment you created. You and your students CAN get through this transition to online learning together! Here is what you need to know.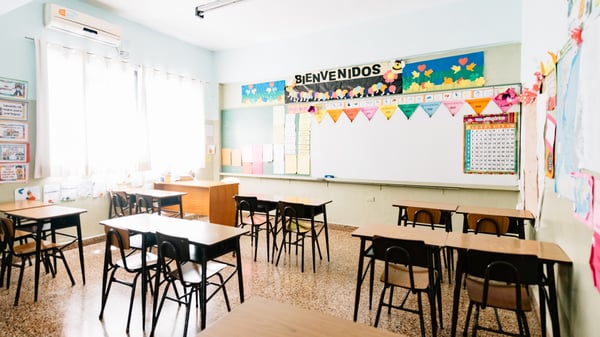 You are the constant.
Sure, your students loved all the details in your classroom. The truth is YOU were, and still are, the most important part of their classroom. You are the constant that will help them be resilient as they also adapt to online learning. But where do you start?
Never underestimate the power of a personal video. As a parent, I can attest to the smiles I see on my kids' faces when their teachers send videos. Here are a few ideas for using videos for your class.
Use video as a means of continuing familiar procedures. You would never think of starting a day without greeting your students, so continue to do so via a brief morning video saying good morning and outlining some highlights of the day's work.
Do you normally start with a morning question? Pose it in your video and have students leave their answers in the comments. It's like virtual attendance, allowing you to see who has started their workday.
If you normally do a read-aloud, continue doing so by recording story time for students to watch and enjoy.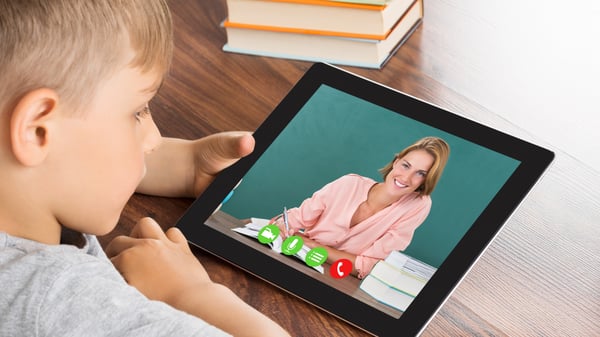 Choices Maximize Engagement.
Online learning is an optimal time to incorporate choice boards into your class. Put your knowledge of your student's personalities and interests to use in crafting options that will engage them. Here are a few examples:
Did you have students who hated writing assignments? Those same students might love to be virtual pen pals with a classmate via email, enjoy writing a letter to a family member they haven't been able to visit, or revel in creating their own comic book.
Get creative with Google Docs and start a news feed. Have your students write daily tweets about what they've been up to.
Similarly, math students who have an affinity for gaming may love some of the digital options to practice their skills. Xtra Math, Prodigy, and Moby Max are great places to start.
It's important to remember that not all students have access to technology, so be sure to include non-technology-based options into your routine as well. (Don't worry, you will eventually get into a routine.) For example, with some parent support, a puzzle turned upside down and numbered can engage students in counting and number ordering as they try to put it back together again using the numbers rather than the typical image.
Choice boards allow teachers to ensure standards are met while empowering students to determine how they best learn. Providing choice will not only keep engagement high, but it will also make assignments naturally more adaptable to students' who have limited resources at home.
Techniques to Check Understanding.
No one can read a face quite like a teacher. With one look, you can tell if a student really does understand or if they are lost. Here are a few ways that you can determine who needs help without relying on body language:
Consider using exit tickets to see if students understood the day's main concepts. Keep them brief at just 3 to 5 questions. For best results, pose questions that cannot be answered with a simple yes or no.
Exit tickets can be extra fun when presented in the way of a Google Form or Kahoot! Consider encouraging older students to create their own Kahoot to share with classmates.
Keep in mind the positives of distance learning. Students who were too shy to ask questions or voice confusion in front of a classroom may open up via one-on-one email or another platform. Make sure you use this time to embrace these individual connections.
Distance learning looks different, but you are more prepared than you think. Try not to worry. Your class will be just fine because they have you.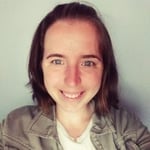 Ryan Jackson recently joined the Lincoln Learning Solutions team as a mathematics teacher. She has more than 8 years of experience in online education. Ryan spends her free time traveling across the U.S. with her husband and two children.