6 min read
Partnership Brings Cultural Experiences to Area Youth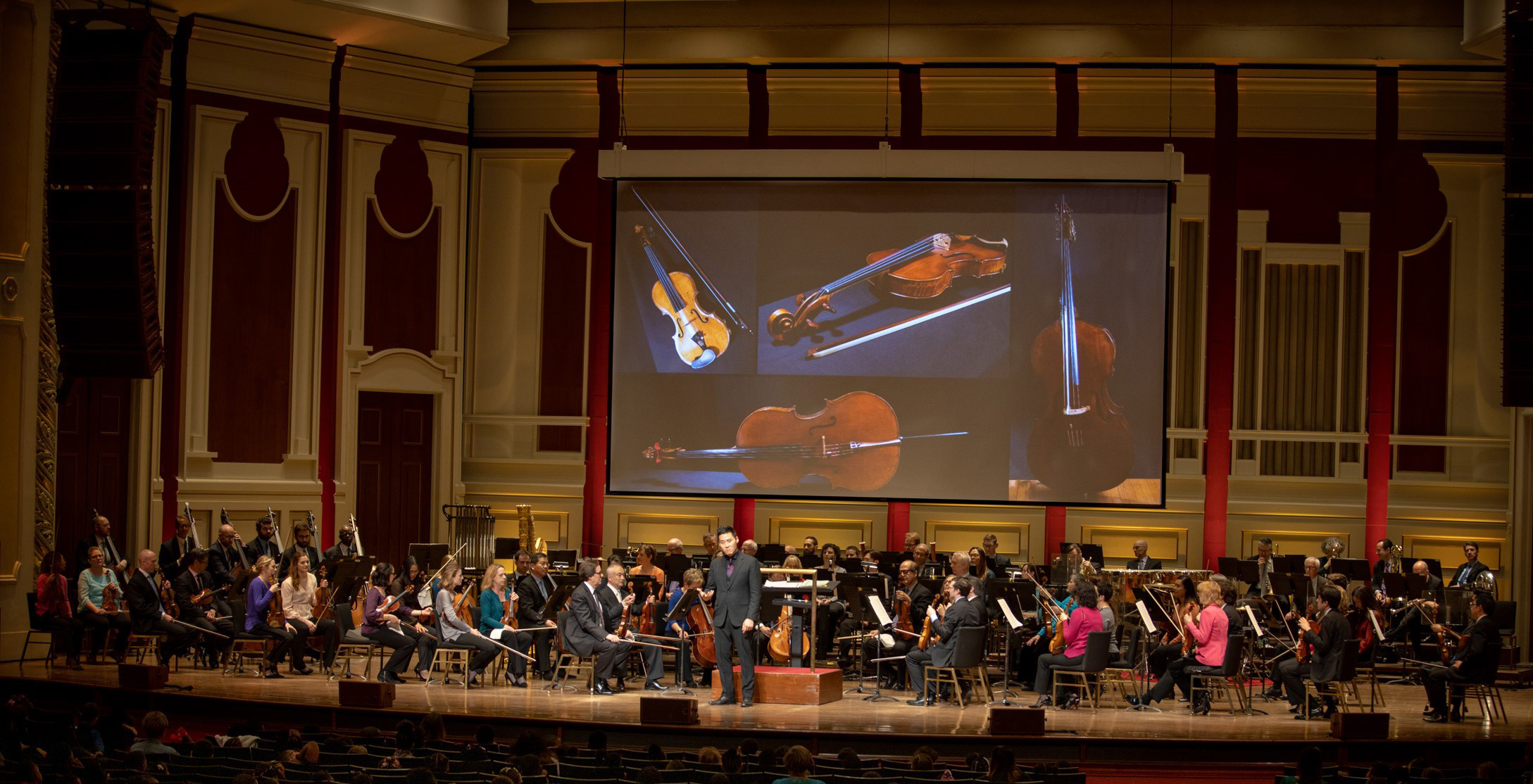 "Music and the arts make a bridge across the world in ways that nothing else can." -- Julie Andrews
Just like the bridge Julie Andrews spoke about in her famous quote, Lincoln Learning Solutions is hoping to bridge a gap in the cultural experiences available to local students.
In 2015, the executive team at Lincoln Learning began building that bridge by way of a $200,000 grant to the Pittsburgh Symphony Orchestra. Over the past five years, the online curriculum provider has donated $40,000 through a grant to the Pittsburgh Symphony's Learning & Community Engagement programming.
"It is important for Beaver County students to take part in cultural experiences such as those offered by the symphony," said George Pacinda, Vice President of Philanthropy for Lincoln Learning Solutions. "Our hope is to help make these experiences possible for local students."
The Pittsburgh Symphony is dedicated to music education for students and community members. It produces multiple award-winning initiatives that serve more than 50,000 children and adults annually though Learning & Community Engagement programming.
"With support from organizations like Lincoln Learning Solutions, the Pittsburgh Symphony is able to offset program costs like the development of pre-concert supplementary materials, Pittsburgh Symphony Orchestra musician costs, production costs, and usher expenses," said Melia Tourangeau, President and CEO of the Pittsburgh Symphony.
Tourangeau explained that the symphony commits approximately $2.5 million annually to carry out all Learning & Community Engagement programs, and the funding for these programs makes it possible to increase access to these live concert experiences.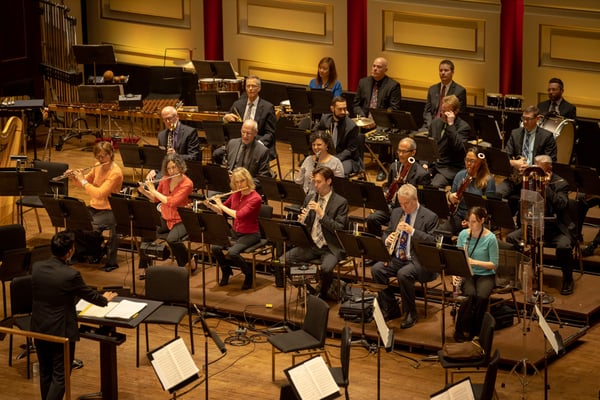 Photo courtesy of the Pittsburgh Symphony Orchestra / Ed DeArmitt
Learning & Community Engagement Overview
The programming list that follows provides a summary of the educational offerings available through the Pittsburgh Symphony Orchestra for the 2019/2020 season. Readers should be sure to visit the symphony's Learning & Community Engagement webpage for a complete list.
Schooltime Concerts
Music education through the Pittsburgh Symphony begins with the youngest of learners. Learning programs enable students in early childhood through high school to hear the music of the symphony, interact with its musicians, and engage in high quality music learning experiences.
"Exposure to the symphony, Heinz Hall, and classical music is the initial, critical approach for early childhood learners, and as students grow and mature, programs deepen and evolve along the lifespan continuum," said Suzanne Perrino, Senior VP of Learning & Community Engagement.
Schooltime Concerts are designed for students in Pre-Kindergarten/Kindergarten, second grade, fourth grade, and sixth grade.
"The primary purpose is to create interactive performances that introduce elementary students to the orchestra, build fundamental music skills, and explore connections to broader social and cultural contexts," said Perrino.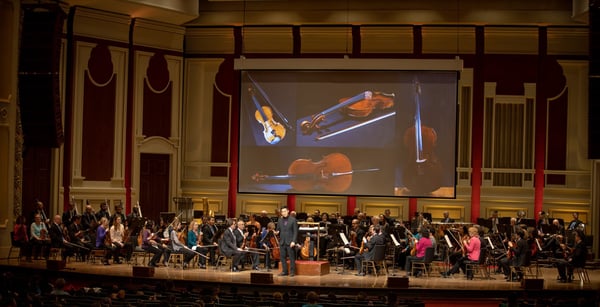 Photo courtesy of the Pittsburgh Symphony Orchestra / Ed DeArmitt
In total, 18,500 Pre-K, Kindergarten, second, and fourth graders attended Schooltime concerts during the 2018/19 season. The sixth-grade show was canceled due to inclement weather. Of the students attending, 167 traveled from Beaver County, including students from College Square Elementary in Beaver Area School District, Fairview Elementary in Western Beaver County School District, Riverside Elementary in Riverside Beaver County School District, and two homeschool students.
The symphony provides teachers with supplementary materials for all Schooltime Concert grade levels. These materials help them to lead class discussions focused on the connection between music and science and offer interactive activities that can be used both before and after attending the performance at Heinz Hall.
"Music education specialists create supplementary classroom materials, which align with PA State Standards and support learning before and after the concerts, enabling concepts to be reinforced," Perrino said.
"These materials are designed to pique the students' imagination and interest in music and deepen their experiences with music," she added.
A teacher who attended last season's Second Grade Meet the Orchestra Schooltime Concert said of her experience, "My 2nd grade curriculum has an entire unit devoted to instruments of the orchestra, and it was purposely included in the 4th quarter grading period to overlap with the Second Grade Schooltime Concert series. The trip is the perfect supplement to everything we discuss and practice throughout the unit."
Schooltime Concert Resources are found online and offer teachers step-by-step instructions on how to prepare for the concert during class time, what to do the day of the concert, and suggestions for follow-up after the show. The resource packages also include a wealth of information about Heinz Hall, the conductors, and even suggestions for cross-curricular activities.
For the 2019/2020 season, the Pittsburgh Symphony Orchestra will offer Schooltime Concerts on the following dates and times:
PreK/K: Nov. 26, 2019, and March 25, 2020
Times for both dates: 9:35 a.m. and 11:15 a.m.
2nd Grade: April 29 and 30th, 2020; May 5, 6, 12, and 13, 2020
Time: 10:30 a.m.
4th Grade: Nov. 19, 20, and 21, 2020
Time: 10:30 a.m.
6th Grade: Jan. 29 and 30, 2020
Time: 10:30 a.m.
Fiddlesticks
The Fiddlesticks concerts are a Saturday morning series focused on music exploration, multi-generational learning, and engagement. These shows are geared for families with children ages three to eight, and are led by the symphony's feline musical ambassador, Fiddlesticks.
In addition to learning about and hearing the Pittsburgh Symphony musicians perform, Fiddlesticks concerts also offer children the opportunity to make a craft to take home and meet Fiddlesticks and get his autograph.
Fiddlesticks concerts are scheduled for the following dates and times in the 2019/2020 season. Note that all guests are encouraged to arrive by 10 a.m. to participate in all activities associated with these concerts.
"Up and Away!"
Nov. 23, 2019, at 11:15 a.m.
"Love is in the Air"
Feb. 1, 2020, at 11:15 a.m.
"Spring has Sprung"
April 4, 2020, at 11:15 a.m
Kraft Heinz Hear & Now
The Kraft Heinz Hear & Now program was completely redesigned for the 2018-2019 season. Student groups from area high schools participate in a multidisciplinary program where they design and implement a multimedia arts experience.
"I learned that sometimes having a melting pot of ideas is better than going into the project already set on a goal; change is good," said a sophomore who participated in the program.
Students work with symphony staff and members of other Pittsburgh cultural institutions and universities to create an event complete with music, imagery, and interactive elements. They also work to produce and market the event.
"I learned that there is much more work that goes into a piece than meets the eye," another sophomore said of the program.
Kraft Heinz Hear & Now includes six sessions that take place during the school day. The final event is held at Heinz Hall. This year's program will run on Jan. 15, Feb. 5, Feb. 26, Mar. 21, Apr. 9, and May 9.
The EQT Student Side-By-Side
This program gives student musicians the unique experience of rehearsing with and performing alongside Pittsburgh Symphony members on the stage at Heinz Hall. Students receive personal coaching from their symphony counterparts, they participate in workshops with their musical section, and they rehearse with the full orchestra under the direction of Pittsburgh Symphony Associate Conductor Earl Lee.
"Playing with the symphony helped me learn what it means to not only be a better player, but to be a better member of an orchestra that listens and follows others," a recent EQT Side-By-Side student said. "It helped me realize how hard some music can be. It also showed what playing in a symphony orchestra is like and what to expect if I want to do that as a career. It also showed me how much practice I need to get done."
A total of 56 students from 31 local districts participated in the EQT Side-by-Side program last year. Of those students, two attend Lincoln Park Performing Arts Charter School in Midland.
Next season's Side-By-Side concert will be held March 18, 2020, at 7 p.m. at Heinz Hall.
For more information about any of the Pittsburgh Symphony Orchestra 's Learning & Community Engagement Programs, and other concerts and programs throughout the year, please visit the symphony's website.