In 2016, Phyllis Tuttle began her career with Lincoln Learning Solutions as a middle school health curriculum developer. The following year, she accepted a full-time position as a health teacher facilitator. Currently, she teaches Health, Middle School Nutrition and Personal Fitness, Human Development, and Family Studies courses.
Phyllis is a knowledgeable, caring, and detail-oriented teacher who is always more than willing to assist and guide to her students. She often receives emails of gratitude from students and parents commending her on her tireless effort and support.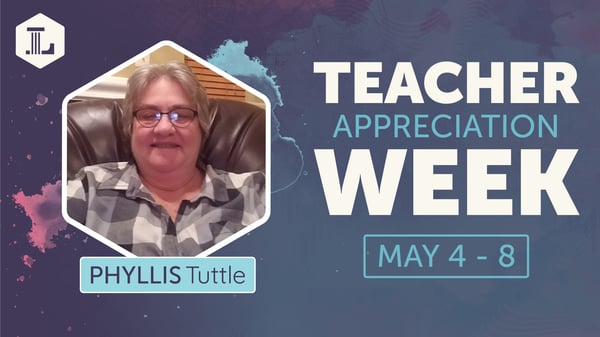 Phyllis received a bachelor's degree in education from Bowling Green State University, and she earned more than 40 graduate credits in education administration, special education, and educational technology.
Before she retired from teaching in the brick and mortar setting and began her online instruction career in 2011, Phyllis worked as a special education instructor, a middle school resource teacher, an instructional technology facilitator, a high school biology teacher, and a high school health teacher.
In addition to completing her teaching responsibilities, Phyllis created study guides for her Middle School Nutrition and Personal Fitness and Human Development and Family Studies courses, and she collaborated on the creation of a shared Health Department Supplemental Resources drive. As part of this collaboration, she created tutorial videos that aid students in completing the graded assignments within the health courses. Phyllis also recorded a comprehensive video that guides students through the process of accessing their online textbooks for the first time.
Phyllis is an incredible team player who never hesitates to help or collaborate with her colleagues. She has a pleasant, sweet personality, and she often sends uplifting and encouraging emails to her coworkers. Phyllis currently resides in Spokane Valley, Washington, along with her daughters and granddaughters.