Melissa Wolf teaches fifth and sixth grade core courses for Lincoln Learning Solutions. She obtained a bachelor's degree in elementary education from the University of Central Missouri and a master's degree in special education at Slippery Rock University, and she is certified in elementary education.
Before joining the Lincoln Learning team seven years ago, Melissa honed her teaching skills as a substitute teacher, as Therapeutic Support Staff (TSS), as a preschool teacher, and as a fourth grade teacher.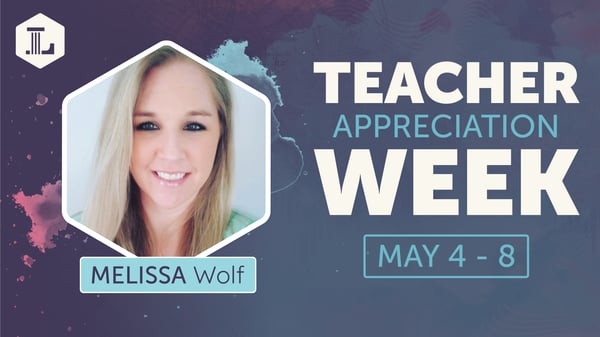 Throughout the past year, Melissa has gained a tremendous amount of confidence in her online teaching abilities. She provides high quality feedback on student assessments and regularly emails her students with personalized and detailed progress updates.
Melissa uses the tools available to her to reach students when they need that little extra help. She has been known to prepare and practice a mini lesson prior to meeting a student in office hours.
Melissa's collaborative spirit is greatly appreciated by her coworkers. She is always willing to pitch in to help cover courses at a moment's notice or join a project team to work on a new educational product.
Melissa has two beautiful daughters, Brooklyn and Adelyn, whom she proudly describes as her greatest achievements. The family and their new addition, Willow, a 10-week-old kitten, reside in Saxonburg, Pennsylvania. When she is not out and about with her girls, Melissa enjoys watching Grey's Anatomy and reading historical fiction.