For the past eight years, Julianne Brancadora has served as a German teacher and curriculum developer for Lincoln Learning Solutions. During her extensive teaching career, Julianne taught German, English as a second language, and music, and she was a fifth grade teacher in public and private brick-and-mortar schools.
Julianne consistently goes above and beyond for her students. Learning German in an online environment can be difficult, so she meets with many of her students weekly so that they can practice speaking the language. Julianne is the epitome of a dedicated teacher, and she makes meeting with her students a priority, no matter the day or time of week.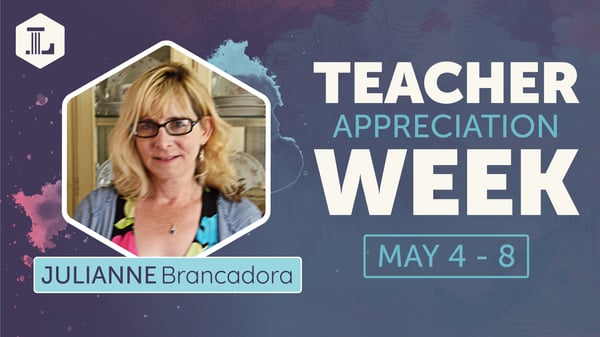 If Julianne could have one superpower, she said would stop all the physical and emotional pain in the world. One of Julianne's favorite things to do is laugh, and her catchphrase is "That is too funny!" She is most proud of giving birth to her daughter, which is one thing she was not sure she could ever accomplish.
A resident of Beaver County, Pennsylvania, Julianne has been married to her husband, Vince, for 30 years. Her daughter's name is Lexi, and she has a beautiful Labrador retriever named Holly. Julianne is a passionate musician and teaches piano lessons out of her home. During her free time, she can be found practicing music for church on her keyboard or watching her favorite television show, Call the Midwife.