With 14 years of teaching experience, Heather LiVorio has served as a dedicated science teacher facilitator at Lincoln Learning Solutions for more than six years. In her tenure at Lincoln Learning, she has taught a variety of courses, but currently she teaches Middle School Life Science, Middle School Earth Science, Middle School Physical Science, Environmental Science, Fundamentals of Ecology, and Family and Consumer Science.
Heather encourages her students to excellence with the use of positive comments and fun clip art in her feedback. She works with student during virtual office hours to help them understand what is expected on assignments, and she is always prepared to jump in and help her team members.
In addition to her daily responsibilities at Lincoln Learning, Heather has also created blog posts for social media, volunteered to record lessons, and substituted for other teachers. Her positive attitude is an encouragement to everyone in her department.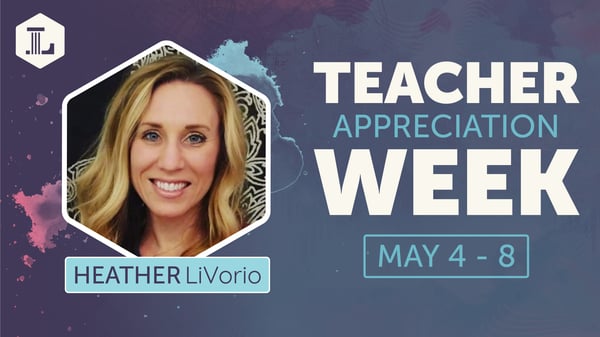 Heather earned a bachelor's degree in biology, psychology, and education from Saint Vincent College. This year, she earned a master's degree in technology for online instruction from Slippery Rock University, and she has begun working on her doctorate in special education.
In her spare time, Heather enjoys being with her family, her husband of 15 years and her three boys, who all play soccer and baseball. She also takes care of two dogs, a turtle, a hamster, a hermit crab, and tree frogs.
Heather is most proud of being able to balance all three parts of her life – work, school, and family, and she enjoys vacationing at the beach and taking day adventures around Pittsburgh. Heather's favorite message of advice comes from Henry David Thoreau: "Go confidently in the direction of your dreams, live the life you have imagined."