It's a well-known fact that reading aloud to your children has many benefits. It helps them with literacy, it aids in expanding their vocabulary, and it can provide great bonding time. With so many children's books on the market, how do you know what's best?
The easy answer is that any age-appropriate book you choose to read aloud to your child is a great pick. Here are a few of our favorites.
The Adventures of Audrey and Kinsley
Created by Hooray Heroes
Written by Adam Wallace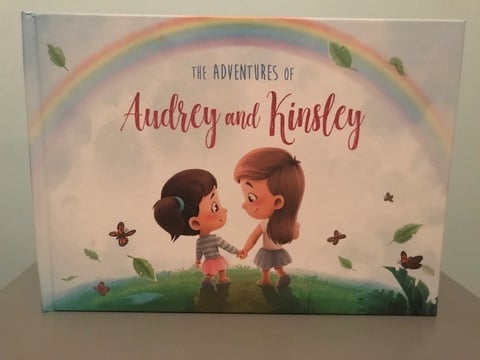 First on her list is The Adventures of Audrey and Kinsley, although you may not find this title in your local bookstore. That's because this book can be personalized with your child's name. Visit the Hooray Heroes website to explore personalization and titles available. This example includes fifteen personalized short stories. Additionally, the book is well-made, and the pages use high-quality paper and printing.
Little ones love to see their own adventures play out in every story. You can even dedicate the book to your child by writing a personal message on the inside cover. The publication has expanded its line for a variety of occasions, including birthdays, and growing up.
Amelia Bedelia: Storybook Treasury
By Herman Parish
Illustrated by Lynne Avril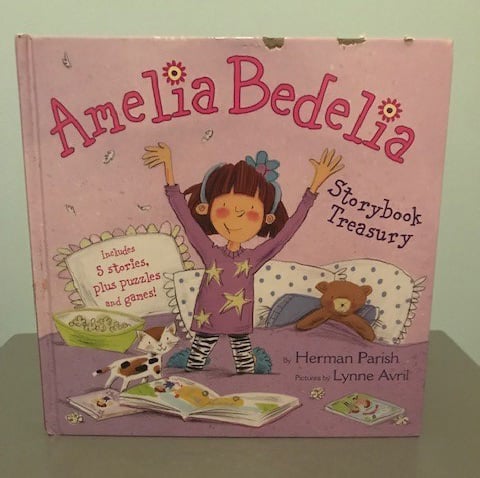 Many parents of today's preschoolers grew up reading Amelia Bedelia. This version of Amelia Bedelia sets her as a young girl having new experiences, such as her first sleep over and her first field trip. Each story focuses on Amelia's imagination and her misinterpretation of figurative language.
In "Amelia Bedelia's First Field Trip," for example, Amelia envisions potato sprouts having actual eyes, corn cobs having actual ears, and lettuce having an actual head.
Figurative language can be a tough concept for young children to understand. These stories explain some basic figurative concepts in a way they can comprehend, while entertaining them in the process. The stories in this collection are simple and perfect to read before bedtime.
Little Blue Truck
By Alice SchertleI
llustrated by Jill McElmurry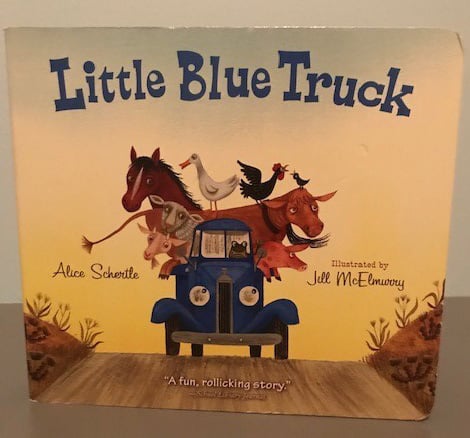 Now part of a series, The Little Blue Truck is a great pick to get your child to engage with a story. It uses onomatopoeia, such as Oink! and Moo!, and rhyme to entice little ears and encourage participation.
This story focuses on the exploration of a little blue truck and how it acknowledges the animals during its travel down a country road. When the little blue truck attempts to help a dump truck stuck in mud, it solicits the help of the animals. Together, they free the dump truck, and all the animals hop into the back of the little blue truck to take a ride.
The story teaches children how to be polite and help others by working together—two skills children can take with them as they grow. If you like this book, the series includes titles such as Good Night, Little Blue Truck and Little Blue Truck's Springtime.
5-Minute Pete the Cat Stories

By James Dean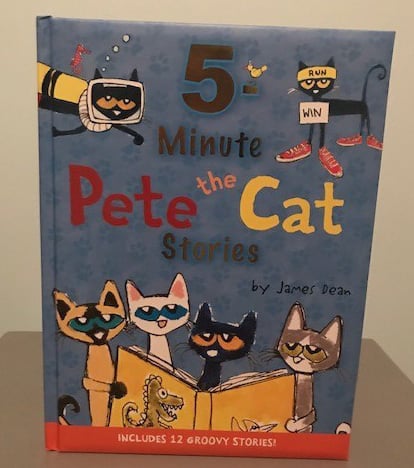 The Pete the Cat series has published more than 60 books and is a literary staple for many parents and children alike. This edition, 5-Minute Pete the Cat Stories, details the adventures of Pete, a cat who learns about basic life skills, such as how to persevere, be kind, and be brave.
The other characters in the story are also animals, and they go on creative and imaginative adventures. Some of the stories depict what little ones will experience at school or at home.
Chicka Chicka Boom Boom
By Bill Martin Jr. and John Archambault
Illustrated by Lois Ehlert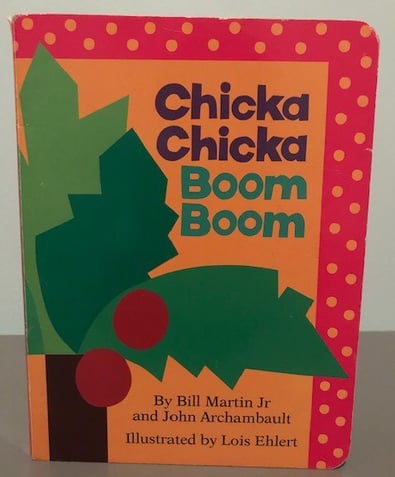 Preschool parents may also remember reading Chicka Chicka Boom Boom as a child. Originally published in the late 80s, this story uses rhyme and sound while presenting children with lowercase and uppercase letters.
This classic resonates with parents of little ones who repeatedly test boundaries. In the story, all the lowercase letters climb a coconut tree, fall down, and their uppercase family members come to their rescue. By night time, lowercase a is back at it, daring the others to climb the tree again.
If you are looking for fun, fresh, and even classic stories, check out these top five preschool picks. Do you have a favorite book for preschoolers? Comment with your recommendations below.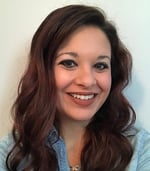 Nicole Thompson is the Sales Support Specialist for Lincoln Learning Solutions. She has worked for the company for seven years, spending her first year in instruction and six years working in the curriculum department. Nicole has a Bachelor of Arts in Communications and a Master of Science in Instructional Leadership, with certifications in English and Communications. Nicole is married with three children and has a spunky golden retriever named Cinder. She sings at local churches and volunteers for the Butler County Humane Society, writing animal biographies and social media posts, and working fundraising events.