It's almost the end of the grading period, and you look around your Algebra I class. Of your 35 students, two are in danger of failing your course with summer break on the horizon.
You ask yourself these questions:

What do you do for these students?

What will they be striving for in the coming weeks?

Would a credit recovery course help these students succeed?
Effectiveness
According to a 2018 American Enterprise Institute survey, approximately three of four schools in the U.S. offer credit recovery options. The survey also determined that approximately six percent of U.S. high schoolers are enrolled in some form of credit recovery.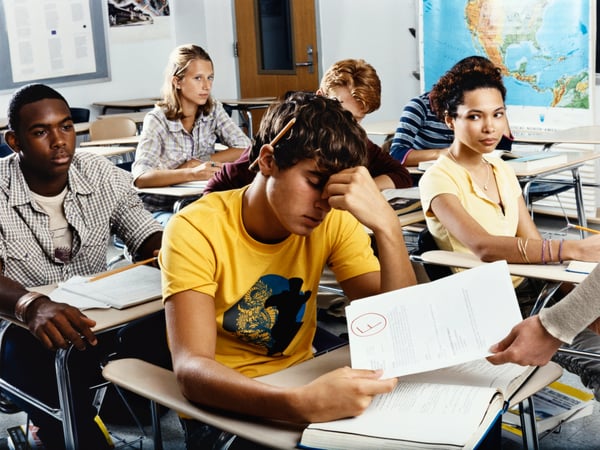 When it comes to credit recovery, experts often disagree about its effectiveness. You've likely read the studies that show some programs allow students to skip lessons to avoid answering questions about the more challenging content.
Worse yet, your school may be forced to use a low-cost program that lacks the rigor and effectiveness of a robust credit recovery option.
You care about your students, and you want to set them up for success.
Maximize Student Potential
Ideal online credit recovery programs are rigorous, multimodal, and personalized. Additionally, these programs exhibit unparalleled student support and monitoring, and they encourage student progress at each step in the credit recovery process.
With the Lincoln Empowered Credit Recovery suite, prescriptive, personalized courses are available for all struggling students.
As a teacher using Lincoln Empowered Credit Recovery courses, you can see learning-objective-level benchmark outcomes, detailed responses, and the full activity time for your students. This data allows you to jump in to help students at the first sign of trouble.
Further, with Lincoln Empowered, you can set expectations, monitor student progress, and even reassign excused content if needed. These credit recovery courses are customizable, flexible, and accessible anywhere.
When choosing your credit recovery program, be sure to do your homework. Look for tools to maximize the potential of your struggling students so that you can equip them with the knowledge and skills they will need after graduation.