March 20 is World Storytelling Day. This holiday is celebrated annually on the March equinox. Every year features a focused theme, 2020 being "Voyages." The tradition of World Storytelling Day is to encourage people from all over the globe to share stories orally in their native tongue. It also presents a great opportunity to embrace culture and to foster interpersonal relationships by listening to stories in other languages.
Check out these free and easy ways you can celebrate World Storytelling Day this year.
Dinner-Table Stories
Dinnertime as a family is a tradition that supports emotional bonding. Juggling busy schedules can be hectic, but plan a family dinner March 20 to share stories from the day. Make it a point to dine together at the dinner table.
Families who have younger children can adapt this concept into a game. Once one child finishes their food, have them make up a story about an exciting voyage to an imaginary land. This approach stimulates creativity, keeps children at the table while you finish eating, and may even result in your children taking another bite of food.
For older children or your spouse, talk about the "voyage" of the day and how you all came to be here at this exact moment. This approach requires everyone to think on their feet and apply active listening skills.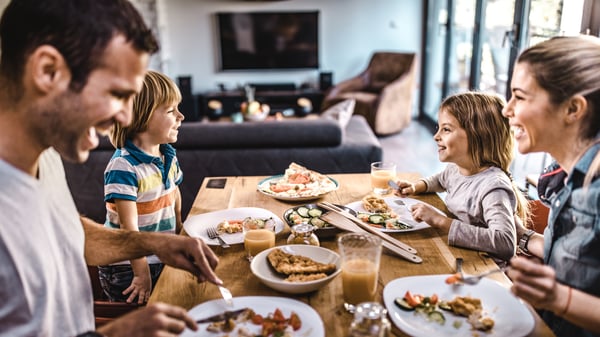 Campfire Stories
Many adults share in the pastime of telling ghost stories around a campfire. This celebration is mostly weather-dependent, but if you live in an area where you can have a campfire in March, invite a few friends over and retell the spooky stories you loved to tell as a child. Seek out a few new stories to share with the group. You may find yourselves reminiscing about memories long forgotten, connecting with others on a deeper level in a relaxing environment.
If it's too cold for a campfire in your region, pull out a lantern or a few flashlights, gather the family in the living room, and turn off the lights. Just like that, you've got an indoor campfire. Let the ghost stories begin! Add to the fun and make s'mores in the microwave.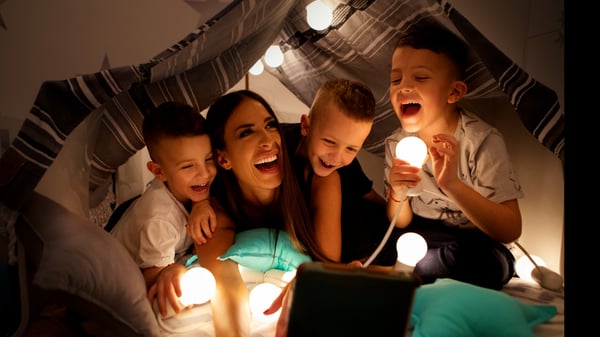 Read Books Aloud
It's no secret that reading to your children before bed improves literacy and promotes the parent-child bond. Pick a book or two about traveling or a faraway land to read to your children before bed.
If you're looking for new titles, download and print these free picture books from the Lincoln Learning World of Midlandia Storybook series.
Note: You must change the print setting under Scale to "Fit to printable area."
If your children are older, have them pick a story to read to you. You can also search online for a story from across the world to read together. Reading with your child eliminates other distractions and prepares everyone for a more restful night's sleep.
Share and View Stories Via an Online Forum
One of the biggest benefits of social media and other online forums is its ability to connect people instantaneously, no matter where they may live. Exploring the stories from people across the globe will help you become more in-tune with your emotions and those of others, as well.
Maybe you have a journey you want to share, or perhaps you want to listen to someone who has gone through a journey similar to your own. Sharing stories responsibly promotes a sense of community, empathy, and solidarity.
Talk to Friends and Family
Listening to life stories from an elder can be very nostalgic for both the speaker and the listener. Stories of the neighborhood block parties in the 60s, for example, will stimulate memory and pass down treasured life experiences to another generation, just like traditional oral storytelling.
Stories from past journeys may also establish new traditions. Talking with family and friends strengthens communication skills by helping you and others express feelings and experiences accurately. Remember, some of the best stories come from having a conversation.
Your story, whether real or imagined, can make a difference in a person's life. Do you celebrate World Storytelling Day? Share your storytelling experiences and favorite memories below.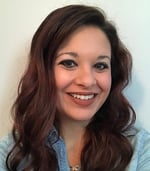 Nicole Thompson is the 6-8 English Language Arts Lead for Lincoln Learning Solutions and has been with the company six years. She has a Bachelor of Arts in Communications and a Master of Science in Instructional Leadership, with certifications in English and Communications. Nicole is married with three children and has a spunky golden retriever named Cinder. She sings at local churches and volunteers for the Butler County Humane Society, writing animal biographies and social media posts, and working fundraising events.