In January of 2015, something amazing happened in Beaver County, something that had the potential to change the lives of local students forever. The Community College of Beaver County (CCBC) opened its first high school academy, the Aviation Academy.
While the Aviation Academy is unique (it's the only program currently in existence in the U.S. that allows high school students to explore aviation career paths such as professional pilot and air traffic control), it's what happened next that was truly remarkable. As news spread, Lincoln Learning Solutions soon learned of CCBC's academy. In our ongoing mission to empower learning through educational products and services, we naturally wanted to help.
In June of 2015, Lincoln Learning Solutions partnered with CCBC to create the Lincoln Learning Solutions High School Academy Scholarship. This gift, totaling $1.5 million over a five-year span, provides $500,000 for scholarships to deserving high school students who wish to attend the high school academies.
The remainder of the scholarship is dispersed annually in $200,000 increments. Each year, half of this gift is used to fund the creation of a new academy, including initial marketing, start-up costs of instruction and equipment, and other operating expenses. The remaining $100,000, plus any unused start-up funds, is added to the scholarship fund to help serve the growing number of students enrolled in the academies. In addition to the Aviation Academy, the program now includes the Health Academy, the STEM Academy, and the Criminal Justice Academy.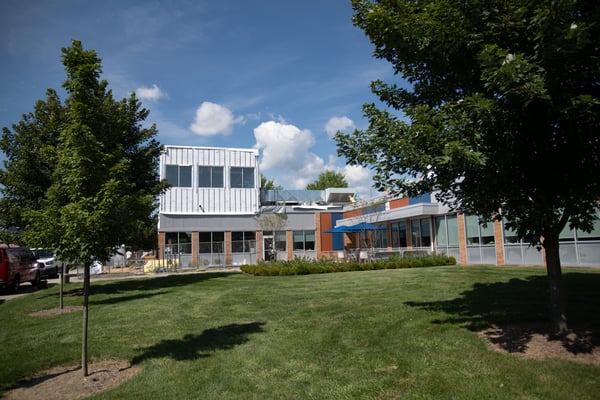 Photo courtesy: Community College of Beaver County
Academy Career Pathways
CCBC has identified high-demand career pathways on which to center each academy. When students complete the program, they will be well-equipped to enter the workforce in fields that desperately need employees across the region.
Joyce Cirelli, Dean of High School Academies and Dual Enrollment explained that between 2018 and 2025, there will be an estimated 2.3 million healthcare jobs available across the U.S. Locally, the college is working with representatives from Shell Chemicals to incorporate courses into its STEM Academy that focus on jobs in the process technology and engineering fields, Cirelli said. Shell Chemicals estimates that 600 jobs will be available when it opens its plant in Potter Township, Beaver County.
The high school academies are open to juniors and seniors. Students spend part of their day at their district and are then bussed to the CCBC campus or CCBC Aviation Sciences Center where they work to complete college courses and receive hand-on experience in their chosen field of study. Academy students can earn up to 28 college credits toward an associate degree, and by the time they graduate, most will have half of their associate degree already completed.
When students enroll in one of the high school academies, they are paired with an Academy Champion who helps them apply for financial aid through FAFSA and Pell Grants. Any student who qualifies for a Pell Grant enrolls in their chosen academy at zero cost.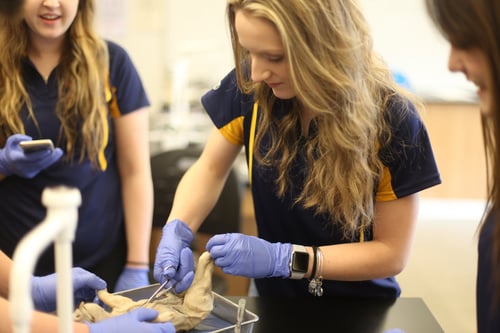 Photo courtesy: Community College of Beaver County
Academy Events
CCBC is working hard to spread the word about their high school academies. With the help of a grant from the Grable Foundation, the college hosts AIM for the Future Fridays (Career Awareness, Inspire Learning, Make Your Dreams Happen). Students from area districts are bussed to the campus where they complete icebreakers and explore activities and hand-on experiences available in all four of CCBC's current academies.
Additionally, this year CCBC will participate in KDKA's STEM Fest at the Mall at Robinson on Sept. 22. The event runs from 10 a.m. to 5 p.m. throughout the mall and includes activities for students and families that promote STEM-related career exploration and education. CCBC faculty and staff will be at the event to discuss its High School Academy program with prospective students and their families.
To learn more about what the CCBC Academies have to offer, visit the Academy webpage and watch the CCBC academy videos.